Here is a picture of me: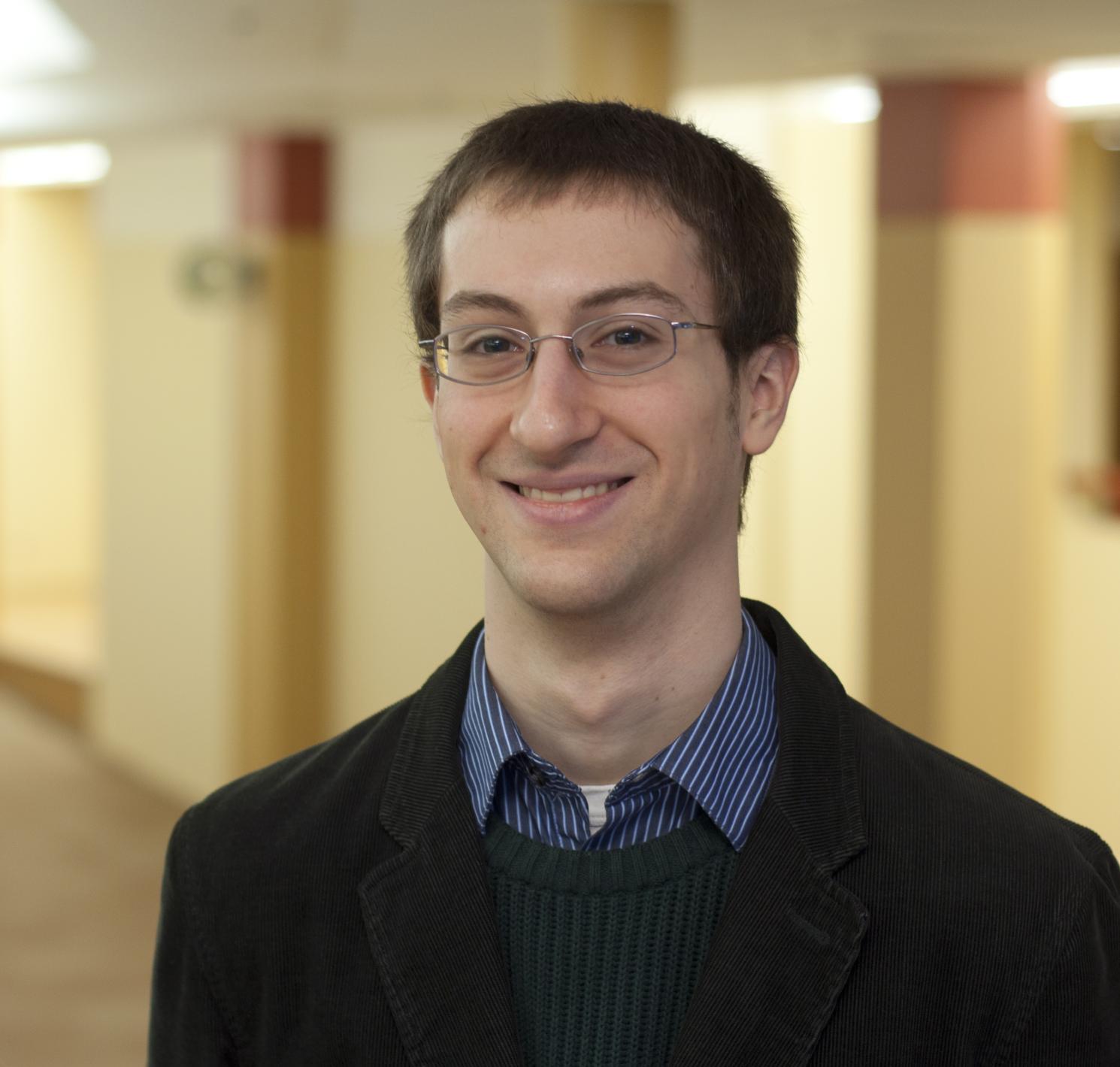 Contact (Primarily for Undergrads)
Communication
The easiest way to reach me is email: my username is agorenst, and my email domain is cs.wisc.edu.
For physical items (homework, papers, etc.) I (and all CS employees) have a mailbox on the 5th floor of the CS building. Note that the upper floors are locked to undergrads during the weekends, evenings, holidays, etc.
My office is 4397. If you're a student trying to meet me, your best bet is to email me first -- I am rarely in my office.
An Absence of Communication
I rarely check my email after working hours. Conversely, I usually can reply early in the morning. For better or for worse my circadian rhythm is no longer in "college" mode---don't expect 2am replies.
If you sent me an email and I don't reply within a day, feel free to send a (polite) reminder. I get lots of emails, and important ones are sometimes lost in the shuffle. Student emails are very important.
I don't have an office phone, not that anyone uses those anyways. Correction: I do have an office phone, apparently! However, I don't know the number and still don't use it.
To Undergrads: Advice on student-TA communication (from experience).
I know it may be nerve-wracking at the end of the semester, but please don't ask for a grade prediction before your assignment is graded. At best it is an awkward situation.
Despite our best efforts, assignments can often be confusing. It is the student's responsibility to make sure he or she understands the assignment---you do not get a "free pass" if you write on your HW "the assignment made no sense". So, know that the TAs and Professors are responsible for making the assignment comprehensible: don't be shy in asking for clarification, and don't wait until it is too late!
We get lots of frantic emails right around the assignment due-date. It is in everyone's best interest if you write a clean, clear question (run it by the duck first).
Writing a shout-out to the TA who helped you is nice, but be sure to do it correctly. E.g., I'm Aaron Gorenstein, not Aaron Brown. Mr. Brown is also a good person, but he did not help you.
While we're on the topic of names, my name is "Aaron", not "Erin" (the feminine counterpart to my name) nor "Aeron" (either a chair or a minor character in the Game of Thrones series). Rest assured, I just find these typos really funny. However, every time I've (as gently as possible!) corrected a student, they act mortified. So, truly, for only your own sake: just copy-and-paste my name from this website. :)
Mailing Address
Aaron Gorenstein
Department of Computer Sciences
University of Wisconsin-Madison
1210 W. Dayton Street
Madison, WI 53706-1685