CS559- Project 2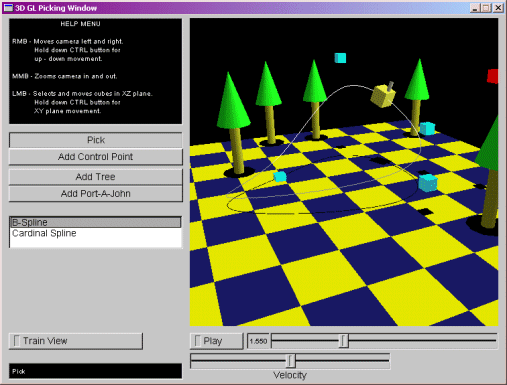 This was the first 3-d project I did in for my Computer Graphics class. It was written in Visual C++. It uses fltk for the user interface, and OpenGL for 3-d rendering.
The program allows the user to create a spline track for a one car roller coaster. Scenery objects can be placed in the window, the camera can be moved, and a light source can be positioned.
(right click on link and click on "Save Target As..." to download)
Download the source code (you will need fltk to compile on your system. link disabled to keep the nice cs559 students from temptation. email me if you want access)
Download the executatable.