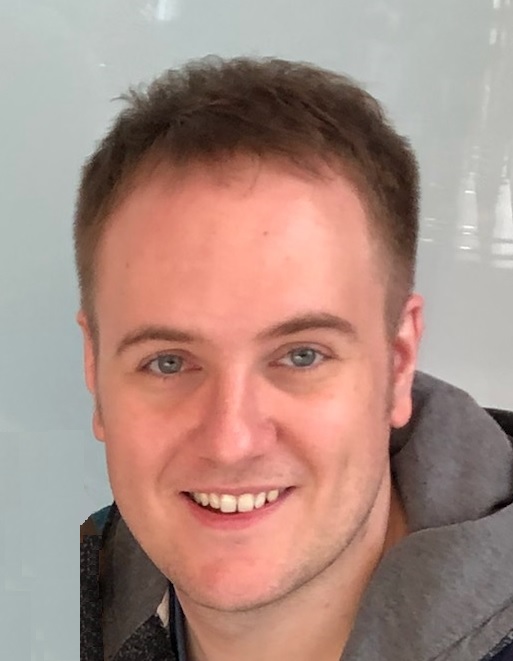 Collin J. Engstrom


Office: 4715 Medical Sciences Center
Office Phone: (608) 263-7331



Salutations! My name is Collin Engstrom, and I'm currently pursuing a Ph.D. in Computer Sciences at the
University of Wisconsin - Madison. My research is with David Page and Brian Patterson.
Below you will find information pertaining to my teaching and coursework. For more information, please see my CV.
If you have any questions, feel free to contact me at engstrom <at> cs <dot> wisc <dot> edu .
Thanks for visiting!

Teaching:
Fall 2017:

CS 540: Intro to Artificial Intelligence (Co-Lecturer)


Spring 2016:

CS 540: Intro to Artificial Intelligence (Lecturer)


Spring 2013:

CS 537: Intro to Operating Systems (Teacher's Assistant)


Fall 2012:

CS 302: Intro to Programming (Teacher's Assistant)


Spring 2012:

CS 537: Intro to Operating Systems (Teacher's Assistant)


Fall 2010:

MATH 171: Calculus with Algebra and Trigonometry (Teacher's Assistant)

Coursework:
Summer 2015:

GEN 466: General Genetics

Spring 2015:

STAT 761: Decision Trees for Multivariate Analysis

Spring 2014:

MATH 431: Intro to Probability Theory

Fall 2013:

CS 770: Human Computer Interaction

Spring 2013:

CS 776: Advanced Bioinformatics

Fall 2012:

CS 760: Machine Learning

CS 540: Artificial Intelligence


Spring 2012:

CS 838: Applied Cryptography

CS 545: Natural Language Processing


Fall 2011:

CS 707: Wireless Networking

Spring 2011:

CS 736: Advanced Operating Systems

CS 740: Advanced Networks


Fall 2010:

CS 547: Computer Systems Modeling

CS 640: Computer Networks