Holly (Esquivel) Lovely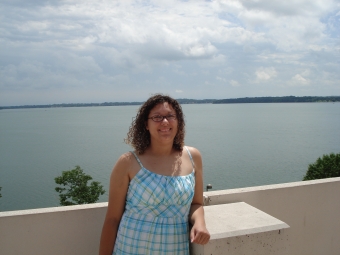 ---
---Effective July 2010---
I'm currently on a leave of absence from school.
---
About Me:
I'm currently a third year Ph. D student in the networking research group. My advisor is Aditya Akella. I'm currently supported by a NDSEG fellowship.
---
Qualifications
Please see my Resume or CV for my qualifications and feel free to contact me.
---
Instruction
In Spring 2010, I was a teaching assistant for CS740 and one lab section of CS302
In Spring 2009, I was an instructor for our Introduction to Programming class, CS302. My course webpage can be found here: http://pages.cs.wisc.edu/~esquivel/classes/spr09/cs302/.
---
Research
Areas of Interest:
Routing Protocols
Internet Economics
Online Social Networks
Spam Mitigation
Computer Networking
Automated Testing Frameworks
Publications: Please see CV for full list
---
Courses
Previous Classes:
Spring 2010:

CS520: Intro to Theory of Computation
CS899: Research

Fall 2009

CS838: Rethinking the Internet Architecture: From Theory to Practice
CS787: Advanced Algorithms
CS899: Research

Summer 2009
Spring 2009

CS764: Topics in Database Management Systems
CS799: Master's Research

Fall 2008

CS736: Advanced Operating Systems
CS707: Mobile and Wireless Networking
CS799: Master's Research

Spring 2008

CS740: Advanced Computer Networks
CS838: Building Fast Networks
CS799: Master's Research

Fall 2007

CS640: Intro to Computer Networks
CS642: Intro to Information Security
CS706: Analysis of Software Artifacts
Resume
CV
(Nov 09)
---
Contact Information:
Holly Lovely
Email: esquivel @ cs.wisc.edu (remove the spaces)
Last Updated: Jan 2, 2011