Songs of Kishore Kumar

These indexes are often incomplete and do not represent all the songs in the ITRANS Song Book. In other words, there might be songs in the ISB that should have been in this list, but are not, because of missing information. The listing by Song Titles contains all the songs.


Click on

to get lyrics of the corresponding song in ASCII (fastest), or on

to get the lyrics in Devnagri font (slower). If you have the Xdvng Font then click on the

to get the lyrics in Devnagri font (faster). A

indicates that the corresponding song is not available in the Xdvng font.

Back to Main Index

---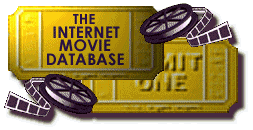 Search the Internet Movie Database for Kishore Kumar



aa chal ke tujhe mai.n le ke chaluu.n [#12]



aaj mujhe kuchh kahanaa hai, aaj mujhe kuchh kahanaa hai [#1096]



ai dila mujhe bataa de tuu kisa pe aa gayaa hai [#826]



ai hasiino.n, nazanIno.n, mai.n dil hathelii pe leke [#1262]



ajanabii, tum jaane pahachaane se lagate ho [#1256]




baabuu samajho ishaare hauran pukaare pam pam pam [#N9142]



beqaraar dil, tuu gaaye jaa, khushiyo.n se bhare vo taraane [#69]



chalatI chalI jAe, zindagI kI Dagar [#778]



chhoTaa saa ghar hogaa baadalo.n kii chhaa.Nv me.n [#289]



chhoTii sI ye duniyA, pahachaane raasate hai.n [#1255]



dil dil se milaa kar dekho, nazaro.n me.n samaa kar dekho, [#728]



ek chatur nAr kar ke si.ngAr [#973]




ge ge ge gele zaraa timkabtuu [#N9098]



haal kaisaa hai janaab kaa, kyaa khayaal hai aapakaa [#721]



ham matavAle naujavAn, ma.nzilo.n ke ujAle [#845]



ham to mohabbat karegaa, duniyaa se nahii Daregaa, chaahe ye zamaanaa [#749]



hasarat hii rahI, hamase bhI kabhI koI pyaar karataa [#1254]



iinaa miinaa Diikaa, Daai Daamonikaa [#746]




ik la.Dakii bhiigii-bhaagii sii [#N9144]



jin raato.n kii bhor nahii.n hai.n, aaj aisii hii raat aaii [#595]



kahanaa hai, kahanaa hai [#1248]



khushI do gha.DI kI, mile nA mile [#779]



koI lauTaa de mere [#1251]




machalatii huii havaa me.n chham chham [#N9173]



mai.n chalii mai.n chalii, dekho pyaar kii galii [#927]



mai.n huu.N ek paagal premI merA dad.r na koii jaanA [#833]



mai.n huu.N jhum jhum jhum jhum jhumaruu [#350]



mai.n sitaaro.n kaa taraanaa [#338]




man moraa baa.Nvaraa, nis din gaae giit milan ke [#N8084]



mere mahabuub qayaamat hogii [#61]



mere saamane vaalii khi.Dakii me.n [#15]



merii nii.ndo.n me.n tum, mere khvaabo.n me.n tum [#855]



merii pyaarii binduu [#601]



munnaa ba.Daa pyaaraa, ammii kA dulaaraa [#1107]



nakharevaalii [#1263]



pa.nthii huu.N mai.n us path kaa, a.nt nahii.n jisakaa [#343]



raahii tuu mat ruk jaanaa, tuufA.n se mat ghabaraanaa [#704]



sakhii rii sun bole papiihaa us paar [#420]



suramA meraa nirAlA, A.Nkho.n me.n jisane DAlA [#941]



Tha.nDii havaa ye chaa.Ndanii suhaanii [#903]




to.Do na dil beqaraar kaa [#N9080]



ye raate.n, ye mausam, nadii kaa kinaaraa, ye cha.nchal havaa [#335]



zarUrat hai zarUrat hai sakht zarUrat hai [#968]

---
This site is maintained by Navin Kabra. Please send comments and suggestions to
The ITRANS Song Book is maintained by Anurag Shankar and a team of volunteers. Please send new songs, corrections etc to .