Songs of Sanjeev Kumar

These indexes are often incomplete and do not represent all the songs in the ITRANS Song Book. In other words, there might be songs in the ISB that should have been in this list, but are not, because of missing information. The listing by Song Titles contains all the songs.


Click on

to get lyrics of the corresponding song in ASCII (fastest), or on

to get the lyrics in Devnagri font (slower). If you have the Xdvng Font then click on the

to get the lyrics in Devnagri font (faster). A

indicates that the corresponding song is not available in the Xdvng font.

Back to Main Index

---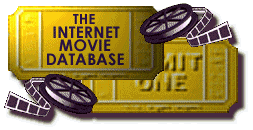 Search the Internet Movie Database for Sanjeev Kumar




a.Nkhiyo.n me.n chhoTe-ChhoTe sapane sajaaike [#N8044]



aap agar aap na hote to bhalaa kyaa hote [#543]



apane liye jiye.n to kyaa jiye, tuu jii, ai dil, zamaane ke liye [#741]




baaho.n me.n chale aao, hamase sanam kyaa paradaa [#N8053]



bai.nyaa na dharo, o balamaa, na karo mose raar [#667]



dil Dhuu.NDhataa hai, phir vahii, fursat ke raat din [#193]



Gam kaa fasaanaa ban gayaa achchhaa, ek bahaanaa ban gayaa achchhaa [#178]



ham hai.n mataa-e-kuuchaa-o-baazaar kii tarah [#714]



havaa ke saath saath, ghaTaa ke sa.ng sa.ng, o saathii chal [#263]



is mo.D se jaate hai.n, kuchh sust kadam raste, kuchh tez kadam raahe.n [#181]



jaaduugar tere nayanaa dil jaayegaa bachake kahaa.N [#727]




jo tum to.Do piiyaa, mai.n nahii.n to.Duu.N re [#N9010]




kajare badaravaa re, marzii terii hai kyaa zaalimaa [#N8207]



khilaunaa jaanakar tum to, meraa dil to.D jaate ho [#1085]



khudagarz duniyaa me.n ye, insaan kii pahachaan hai [#640]



koii gaataa mai.n so jaataa [#22]



merii bhiigii-bhiigii sii, palako.n pe rah gaye [#307]



mile na phuul to kaa.NTo.n se dostii kar lii [#155]



mujhe jaa.N na kaho, merii jaa.N, merii jaa.N [#412]



musaafir huu.N yaaro.n, naa ghar hai naa Thikaana [#261]



o manachalii, kahaa.N chalii [#132]



oh re taal mile nadii ke jal me.n [#104]



pahachaan to thI pahachaanaa nahI.n mai.nne, apane aap ko jaanaa nahI.n [#545]



phir kahii.n, koI phuul khilaa, chaahat naa kaho usako [#430]



ra.ng barase bhiige chunaravaalii, ra.ng barase [#255]



raah pe rahate hai.n yAdo.n pe basar karate hai.n [#851]



ruke ruke se kadam ruk ke baar baar chale [#863]



sar se sarake, sarake chunariyaa, [#1015]



shaadii ke liye rajaama.nd kar lii, rajaama.nd kar lii [#1014]




shuruu hotaa hai phir baato.n kaa mausam [#N9068]



suhaanii chaa.Ndanii raate.n, hame.n sone nahii.n detii.n [#494]



tere binaa zi.ndagii se koI, shikavaa, to nahii.n, shikavaa nahii.n [#452]



tum aa gaye ho, nuur aa gayaa hai [#398]



tumhaarii zulf ke saae me.n shaam kar luu.ngaa [#203]




tumhe.n dekhatii huu.N to lagataa hai aise [#N8065]



ye dostii, ham nahii.n to.De.nge, to.De.nge dam magar [#487]

---
This site is maintained by Navin Kabra. Please send comments and suggestions to
The ITRANS Song Book is maintained by Anurag Shankar and a team of volunteers. Please send new songs, corrections etc to .