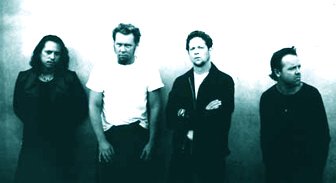 If one had to choose a band that defined the thrash era of the mid '80s, yet had it in them to re-forge their identity for the more media conscious '90s, then these Bay Area reprobates will feature at the top of any incredible list.

Their overtly uncompromising and speedy approach to metal led to "Kill 'Em All", "Ride The Lightning" and "Master Of Puppets", with the latter 1986 ablum still considered as one of the most inventively intense albums in modern metal. Every single one of these records displays displays the stamp of a band very much steeped in metallic traditions of NWOBHM and influential outfits such as Diamond Head.

The band went on to release one of the most important albums of the early '90s, their infamous eponymous 'black' album. Containing a number of hit singles, including "Enter Sandman", this more mid-paced and commercially polished effort gave the band the license to stretch themselves in all creative directions, most recently with their symphonic "S&M" album.


Visit www.metallica.com, the Official Metallica website, maintained and managed by the guys. Get all Metallica lyrics, photos, interviews, news, win CDz @ Encyclopedia Metallica, the best Un-official website. Personally I prefer the latter... real cool!