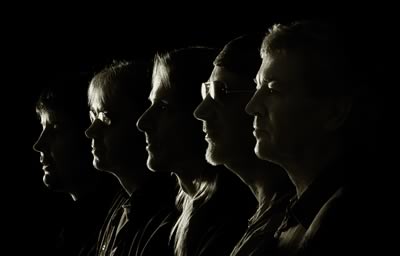 In 1968, five English musicians topped the American charts with their rendition of Hush. Thirty years and nearly 100 million albums later, Deep Purple continues to deliver their unique brand of sophisticated rock.

After earning the distinction of becoming one of the first bands to fuse classical and pop music, the band shifted direction and gained global prominence by releasing 197's Deep Purple In Rock. This album still stands as a milestone in defining what would eventually be called "Heavy Metal", and Deep Purple's resulting tours began to stake the band's reputation as one of the best live acts in the music business - a characteristic that continues to this day.

With the release of 1972's Machine Head, Deep Purple shared the spotlight with Led Zeppelin and Black Sabbath as Hard Rock's predominant Supergroups. The resulting live album, Made in Japan, captured the band at a dynamic peak, furthering their reputation as virtuoso performers. In 1973 at the height of their fame, the band was the largest selling act in the world. But like their esteemed peers who managed to endure over 30 years (such as The Rolling Stones, The Who and The Kinks), the band has had their share of breakups, replacements, and turbulent times. Deep Purple ceased performing in 1976, during which time their spin-off's produced successful acts like Rainbow, Whitesnake, and Gillan. Because of these bands and others, the Deep Purple name sprouted one of the largest Family Trees in Rock history.

After much demand, the "classic" Deep Purple finally reformed in 1984 after an 11-year hiatus. The result was the triple-platinum album Perfect Strangers and record concert receipts worldwide. Even as the musical landscape changed in the late 80's and early 90's, the band continued to play to core audiences around the world, but in 1993, guitarist Ritchie Blackmore left the band over artistic differences. Amazingly, what could have been Deep Purple's death-knell quickly became a startling rebirth. First with guitar guru Joe Satriani as a temporary replacement, and ultimately with Steve Morse, Deep Purple have spent the last few years rediscovering the joy of music again. Indeed, after 1996's critically acclaimed Purpendicular and the resulting tour, there was little doubt that the band was in exceptional form.

After playing to over 8 million people in more than 50 different countries, Deep Purple celebrated their 30th anniversary with their largest world tour since 1985. Their album, Abandon, showcased the band as an exciting, relevant act not destined for the nostalgia circuit

Visit www.deep-purple.com for newz, updates, lyrics, discography and other stuff.