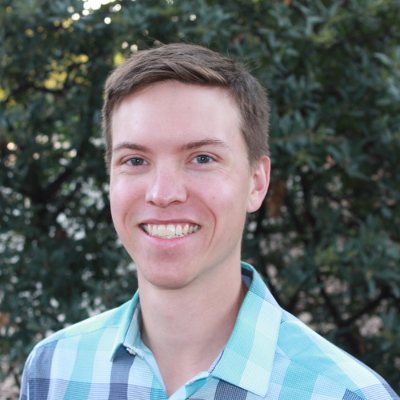 Jason Lowe-Power
Assistant Professor
Computer Science Department
University of California, Davis

Updates
I have accepted an Assistant Professor position at University of California, Davis in the Computer Science department starting Fall 2017!
This website is no longer maintained. For up-to-date information see my website at UC Davis or my personal website.
Research interests
As a computer architect, I broadly want to enable the continuing exponential growth in computing capability despite the slowing of Moore's Law. My research interests are heterogeneous systems, memory systems, and hardware-software interaction.
Graduate work
I am currently on the academic job market! You can find some of my materials here: Curriculum Vitae, Research Statement, and Teaching Statement.
I am part of the multifacet group which has historically focused on multicore memory systems. I am advised by Mark Hill and David Wood.
I am one of the main developers of gem5-gpu, a heterogeneous system simulator, and I am a leader in the gem5 ("A modular platform for computer system architecture research") community.
Publications
Presentations
Awards

Cisco Systems Distinguished Graduate Fellowship
2014–2015 & 2015–2016

Summer Research Assistant Award
Summer 2011
Proposal title: Exploring Cache Coherence on GPGPUs
Teaching
Lecturer: CS 354 (Machine Organization and Programming)
Fall 2015
Lectured to class of 141 three times weekly. Prepared teaching material, tests, and assignments. Course website
Guest Lectures: CS 752 (Advanced Computer Architecture I) DRAM, Memory Systems, and Virtualization
Spring 2015
Presented a class on main memory including a discussion of DRAM architecture and memory system policies.
Presented a class on virtual memory including a discussion of paging, translation, TLBs, and virtual memory system performance.
Presented a class on virtual machine support including a discussion of nested paging and current research proposals for reducing virtual memory overheads.
Guest Lectures: CS 757 (Advanced Computer Architecture II) GPU Architectures and Memory Systems
Spring 2014
Presented a class on GPU architecture including data parallelism, GPU execution models, GPU programming models, and modern GPU architecture.
Presented a class on GPU memory systems including a discussion of modern memory system design and recent research proposals including QuickRelease, Heterogeneous Race Free memory model, Heterogeneous System Coherence, and Supporting Address Translation for 1000's of GPU Lanes.
Math Teaching Assistant in Georgia Tech Math Department
Fall 2007
Taught Honors Calculus I to class of 32 twice weekly and assisted students one-on-one.
Work Experience
Intern at Advanced Micro Devices (AMD) Research
Spring 2012
Explored new cache coherence architectures to support future heterogeneous CPU-GPU processors. The publication Heterogeneous System Coherence for Integrated CPU-GPU Systems (HSC) is a result of this work.
Applied for patent "Serving memory requests in cache coherent heterogeneous systems" that describes an optmization to HSC for producer-consumer sharing on heterogeneous systems.
Co-op at Georgia Tech Research Institute (GTRI)
2008–2009
Built large Windows software application as part of a team to monitor subsystems in modern fighter jets and developed software for embedded machines running VxWorks which controlled electronic warfare systems.
Acquired Secret Security Clearance
Volunteer and Outreach
Scratch Club for 5th Graders
Fall 2014
Taught an after school class of 16 5th graders the basics of computer science as part of a team. Helped develop lesson plans and taught the whole class and students one-on-one.
40 Years of Computer Architecture
Fall 2014
Created a poster which details professors, graduates, and their awards throughout the history of the computer architecture program at UW-Madison.
Education
Master of Science in Computer Science
University of Wisconsin-Madison
Summer 2013
Bachelor of Science in Computer Science
Georgia Institute of Technology
Summa cum laude
Spring 2010
Contact
Email:
Office:
Office 6366
Computer Sciences Building
1210 W Dayton St.
Madison, WI 53706