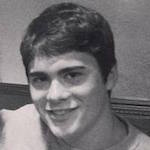 Sean Morton
Software Engineer
San Francisco, CA
Software Engineer
Current Position
Payable, Inc.
February 2016 - Present | San Francisco, CA
Summary
Payable is the easiest way to manage and pay independent professionals. We strengthen the 1099 Economy by getting contractors paid faster and keeping companies compliant all along the way. Beyond payments, Payable improves workers' financial lives, helping them with taxes and accessing necessary benefits like health insurance, tax savings, and retirement.
Payable (formerly Tiempo Labs) is backed by Freestyle Capital, Redpoint Ventures, General Catalyst, Lerer Hippeau Ventures, Sherpa Ventures, Rothenberg Ventures, Haystack, Moment Ventures, Y Combinator, and others.
Software Intern
TermSync, Inc.
May 2015 - September 2015 | Madison, WI
Summary
As a member of a small development team, I played a significant role in the development of the TermSync web application, which is accounting software that focuses on automating accounts receivable and fostering vendor-customer relationships. TermSync uses a distributed application architecture and is hosted in the AWS cloud. Major projects that I completed include:
Refactored a message inbox interface to use AJAX.
Optimized a data import that processes roughly 1 million rows of data per day.
Implemented a streaming service for large generated reports.
Assisted with the internationalization of the application.
I also created my own development workflow that allowed me to easily manage different assignments by using a combination of vim, tmux, git, and bash scripting.
Skills
Ruby on Rails
jQuery
MySQL
Distributed Systems / AWS
ElasticSearch / Redis
Resque / Sidekiq
Git
Backend Developer
Tixora
March 2015 - June 2015 | Madison, WI
Summary
Tixora is an early stage startup that aims to provide a unified ticketing platform for intercity motorcoach companies.
I was responsible for developing a RESTful API that provided the client with eligible bus routes and other information. The API was implemented using Sinatra and an OrientDB NoSQL database that was used primarily as a graph database.
Along with the Tixora team, I was honored to receive 3rd place in the UW Madison CS NEST Competition and 1st place in the UW Madison School of Business Steven G. Burrill Business Plan Competition.
Skills
Ruby
REST
Sinatra
OrientDB Graph Database
NoSQL
Git
Web/Mobile Developer
University of Wisconsin Department of Surgery
May 2014 - May 2015 | Madison, WI
Summary
I worked on a team that is responsible for enhancing and maintaining nearly 20 Ruby on Rails web applications that are used by Department of Surgery faculty and staff. I constantly met with department employees to develop new features and transform ideas into results.
I also played a major role in developing the department's first mobile app, which utilized the Apache Cordova framework combined with Ruby on Rails.
Through this position, I became very proficient with Linux, Vim and Git/Github by using these tools on a daily basis.
Skills
Ruby on Rails
Linux
Apache Cordova
Javascript
Twitter Bootstrap
PostgreSQL
Git
Mobile Developer
Freelance
October 2014 - January 2015 | Madison, WI
Summary
I contracted a freelance assignment with CuraLinc Healthcare to build a mobile app for its health platform. See my projects page for more details.
Skills
Apache Cordova
Android/iOS SDKs
Ruby on Rails
Twitter Bootstrap
Mobile Developer
University of Wisconsin Department of Athletics
August 2013 - May 2014 | Madison, WI
Summary
I worked on a mobile application for Android and iOS that served as a mobile implementation of the department's internal database applications.
Some of the app's features included scheduling, messaging, and a game ticket distribution system. The app heavily interfaced with the department's Oracle SQL database via server-side ASP.NET scripts and JSON.
Skills
Android SDK
iOS SDK
JSON
ASP.NET
Oracle SQL
IT Intern
CuraLinc Healthcare
June 2013 - August 2013 | Skokie, IL
Summary
I assisted a small company in improving its IT infrastructure. Projects included digitizing affiliate records, assisting in office IT needs, and developing a website for a client product (see my projects page for a preview of the website.) Below is a recommendation from the company's head of IT, John Proulx:
"Sean was an IT Intern at CuraLinc Healthcare during the Summer of 2013. In the three months he was with the organization, Sean's knowledge, work ethic and results-driven focus surpassed even our highest expectations.
Sean's responsibilities included, but were not limited to: redesigning the web-based client interface for a key product line; digitizing CuraLinc's affiliate provider database; implementing an internal chat application; and helping the organization transition to a cloud-based Windows OS server. Sean possesses an exceptional attention to detail and demonstrated the ability to communicate with employees at every level of the company. I strongly recommend Sean and would be excited for an opportunity to work with him again."
Skills
HTML
CSS
PHP
IT Consulting
Communication
Teamwork
Repairing Computers
Help Desk Specialist
University of Wisconsin Department of Athletics
November 2012 - May 2013 | Madison, WI
Summary
I provided help desk support for the athletic department's Windows workstations. This included phone support, system configurations/repairs, and general troubleshooting of technical issues.
Skills
Customer interaction
Troubleshooting
Windows
Microsoft Office Suite
General Manager
BND Landscaping
June 2010 - Augst 2012 | Barrington, IL
Summary
I managed a team of 3 high school students that maintaned on average 20 lawns per week. Our company was focused on building exceptional customer relations in order to maintain account retention year over year.
My team and I were responsible for a 75% increase in number of accounts by employing various advertising and promotional strategies during the off-season.
Skills
Leadership
Customer interaction
Business operations
Growing a business