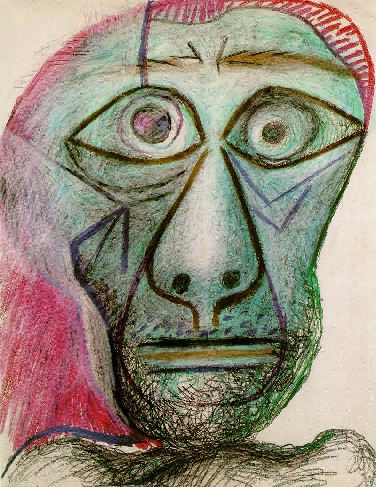 Need Some Help?
How are you feeling now?
If you need more Help...
Psalm 34:19
A righteous man may have many troubles, but the Lord delivers him form them all; ...

2 Corinthians 4:17
For our light and momentary troubles are achieving for us an eternal glory that far outweighs them all.



When being treated unfairly
1 Peter 2:19-23
For it is commendable if a man bears up under the pain of unjust suffering because he is conscious of God. 20 But how is it to your credit if you received a beating for doing wrong and endure it? But if you suffer for doing good and you endure it, this is commendable before God. 21 To this you were called, because Christ suffered for you, leaving you an example, that you should follow in his steps. 22"He committed no sin, and no deceit was found in his mouth." 23 When they hurled their insults at him, he did not retaliate; when he suffered, he made no threats. Instead, he entrusted himself to him who judges justly.

1 Peter 4:12-15
Dear friends, do not be surprised at the painful trial you are suffering, as though something strange were happening to you. But rejoice that you participate in the sufferings of Christ, so that you may be overjoyed when his glory is revealed. If you are insulted because of the name of Christ, you are blessed, for the Spirit of glory and of God rests on you. If you suffer, it should not be as a murderer or thief or any other kind of criminal, or even as a meddler.



When facing temptation
When lonely and depressed
Hebrews 13:5
"... because God has said,
`Never will I leave you; never will I forsake you.' "

Psalm 23
"... even though I walk through the valley of the shadow of death, I will fear no evil, for you are with me; your rod and your staff, they comfort me.
"... surely goodness and love will follow me all the days of my life, and I will dwell in the house of the Lord forever."



When seeking guidance
Proverbs 3:5-6
James 1:5

When weary and in need of rest
"Come to me, all you who are weary and burdened, and I will give you rest. Take my yoke upon you and learn from me, for I am gentle and humble in heart, and you will find rest for your souls. For my yoke is easy and my burden is light."

Matthew 11:28-30


"Let us not become weary in doing good, for at the proper time we will reap a harvest if we do not give up."

Galatians 6:9


When feeling weak and inadequate
2 Corinthians 12:9-10 Philippians 4:13

When burdened with many problems
Psalm 55:22 1 Peter 5:7

When seeking peace in time of turmoil
John 14:27, 16:33 Philippians 4:6-7

When facing danger
Psalm 91 Psalm 121

When driven by selfish desire
1 John 2:15-17 Psalm 106:13-15 Philippians 4:8

When facing sorrow
2 Corinthians 1:3-5 Romans 8:;26-28

When in need of forgiveness
1 John 1:9 Hebrews 4:15-16

When in need of courage
Ephesians 6:10-13 Psalm 138:3

When in doubt of God's keeping power
Philippians 1:6 1 Peter 1:5

When in financial need
Psalm 34:10 Philippians 4:19

When your patience is being tried
James 1:2-4 Romans 8:28-29

When defeated by pride
Philippians 2:3-8 1 Corinthians 4:7

When seeking God's standard
Matthew 5:48 Matthew 22:36-40

When you have doubts about your salvation
1 John 5:11-13 John 3:16

Some Encouragement Therefore, since we are surrounded by such a great cloud of witnesses, let us throw off everything that hinders and the sin that so easily entangles, and let us run with perseverance the race marked out for us. - Hebrews 12:1

Philippians 3:7 But whatever was to my profit I now consider loss for the sake of Christ.

Philippians 4: 6, Do not be anxious about anything, but in everything, by prayer and petition, with thanksgiving, present your requests to God. 7, And the peace of God, which transcends all understanding, will guard your hearts and your minds in Christ Jesus.

Genesis 18:14 Is anything too hard for the Lord? ...

Revelation 3:19 Those whom I love I rebuke and discipline. So be earnest, and repent.

Roman 4:18 Against all hope, Abraham in hope believed and so became the father of many nations, just as it had been said to him.

Psalms 27:13 I am still confident of this: I will see the goodness of the Lord in the land of the living.

Ephesians 3:20 Now to him who is able to do immeasurably more than all we ask or imagine, according to his power that is at work within us, ...

2 Corinthians 5:7 We live by faith, not by sight.



---

Last Changed: April 3, 1996 by wingl@cs.wisc.edu

---