Yifeng Teng (滕依峰)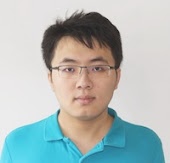 I'm a final year PhD student in computer science at University of Wisconsin-Madison, advised by Professor Shuchi Chawla. Before joining UW-Madison, I received my B.Eng from Yao Class at Tsinghua Univeristy, advised by Professor Pingzhong Tang. I'm broadly interested in theoretical computer science, primarily in algorithmic mechanism design and online algorithms. Here is my CV.
I interned at Google during the past two summers, where I was hosted by Rita Ren, Renato Paes Leme, Balasubramanian Sivan, Melika Abolhassani and Creighton Thomas.
I will be joining the Algorithms and Optimization team at Google Research New York this fall as a research scientist.
Survey Letter
Department of Computer Sciences, Room 4397
University of Wisconsin-Madison
1210 W Dayton St,
Madison, WI 53706
Email: yifengt AT cs DOT wisc DOT edu