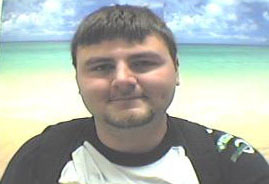 Welcome To Matt's Homepage!!
Hello Friend! Allow me to introduce myself. My name is Matthew Durch, and I'm a recent graduate of the University of Wisconsin-Madison. I have created a web page here so that you may better get to know me. I hope you have a good time and learn a lot about me and the space close around me!!
Where I've Been...
I spent the first eighteen years of my life in Chippewa Falls, Wisconsin, USA where I participated in a wide variety of activities. I attended Chippewa Falls Senior High School, from sophomore year, until I graduated in 1996. After graduating from high school, I began attending school at UW-Madison to work towards a degree in computer science and have graduated as of December 2000.
At current, I live in Lilydale, Minnesota where my wife Sara works as a mechanical engineer. I'm spending most of my time looking for a job and studying to obtain some industry certifications, with the remainder of my time used for exploring the new area.
Where I'm going...
Right now I am looking for a programming or computer technician position around the Minneapolis/Saint Paul area. If you happen to be hiring, you can check out my resume here!
Found a problem? Want to say "Hi"? Then email me at mbdurch@uwalumni.com!!
This page was last updated 08/13/01 08:26 PM