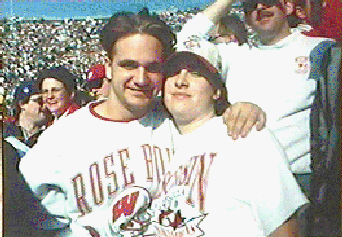 Jen Peterson
I am a senior in the school of Letters and Sciences. My major is Biological Aspects of Conservation otherwise known as Conservation Biology or Environmental Studies.
I am also working to get a certificate in Environmental Studies.
I'm presently working part-time in the Computer Sciences Lab, and Firstar Bank at the Capital Square, and I'm taking two summer classes. At the lab I do dumps and keep track of supplies.
"Me in a wiring closet, huh-huhh"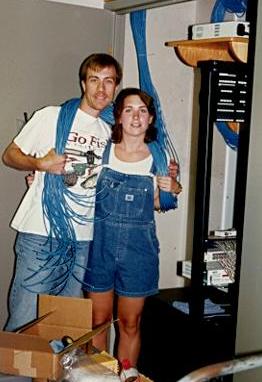 If I ever get free time I like to:
Watch the BADGERS play football

Run up enormously expensive phone bills

Watch FRIENDS or ER.

And if there is any time left over: SLEEP
If you wish to send me mail you can mail me at jenn@cs.wisc.edu