Bear was a purebred samoyed I adopted through Playing Again Sams, a Wisconsin samoyed breed rescue organization. I adopted him when he was about a year and a half old. He started out scared of going up and down stairs in the house, but has since gotten over that fear.

Shortly after I got him, we enrolled in a dog obedience course. He wasn't exactly the "head of his class", but he was definitely doing better, and we've continued to work on some basic obedience since then. He also does much better on a leash now--he doesn't pull nearly as hard.

As you can see from the pictures here, he was a very healthy dog and has adapted well to his new home. Unfortunately, he was not without health problems.

After I had him about a year, he started slow down a bit. After some investigation, he was diagnosed as hypothyroid and put on medication. That kept himi going well for quite a while.

In September/October 2001, he was slowing down again for some reason, with a gradual drop in appetite and energy levels. The first week of October, he was diagnosed with familial glomerulonephritis, or hereditary kidney failure. A week of various drug treatments and subcutaneous fluid injections weren't enough to keep him going. He died on October 8, 2001. I estimate he was born in September or October of 1996 (based on the medical records I got with him), putting him at roughly 5 years old when this condition took his life. May he rest in peace.

Read more about Bear's story on PAS's web pages.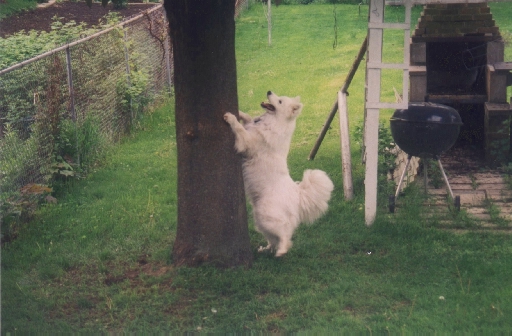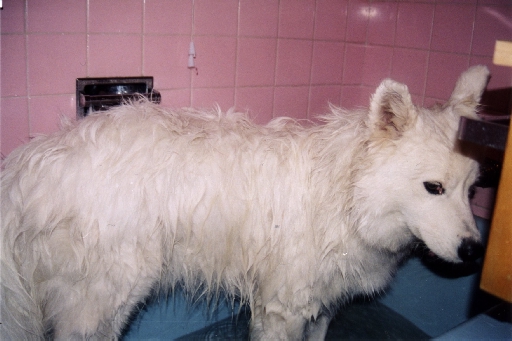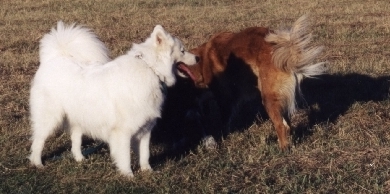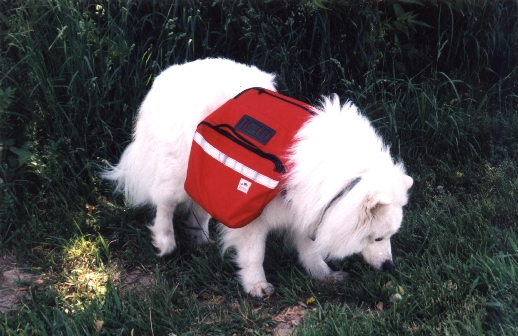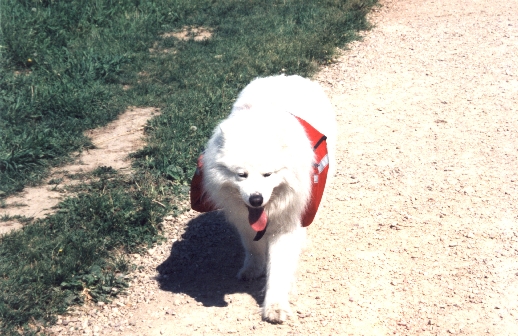 ---