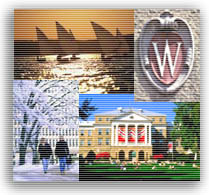 Bienvenue!
Weclome!
Tooliimon!
---
Mamadou B. Diallo
Graduate Student, Aug 2000 - Dec 2001
Computer Sciences Department
University of Wisconsin-Madison
1210 West Dayton Street, suite 3395
Madison, WI 53706
Current Contact Info:
IBM Systems Group
3605 Hwy 52 N, Bldg 15-3, Office D127
Rochester, MN 55901
Phone: (507)253-4104
Email: mdiallo@cs.wisc.edu
Email: mdiallo@us.ibm.com
---
Education:
August 2000 - December 2001:
Master of Science in Computer Sciences
Univeristy of Wisconsin, Madison, Wisconsin

August 1994 - May 1998
Bachelor of Science in Computer Science
Virginia Commowealth University, Richmond, Virginia

Corporate Experience:
February 2002 - Present
Software Engineer
IBM Systems and Technology Group
Rochester, MN

June 1998 - August 2000
Programmer
Circuit City Stores, Inc.
Richmond, Virginia

May 1996 - December 1996
UNIX System's Administrator
Capital One Financial Services, Inc.
Richmond, VA

Research:
I have been working on the Condor Project (High Throughput Computing) here at the University of Wisconsin, Madison for almost a year. Visit www.cs.wisc.edu/condor for more details.

Papers:
Courses:
CS736: Advanced Operating Systems, Fall 2000
CS838: Analysis of Software Artifacts, Fall 2000
CS764: Topics in Database Management Systems, Spring 2001
CS838: Computer Systems Security, Spring 2001.
CS799: Master's Research, Spring & Summer 2001. Advisor: Prof. Miron Livny
CS704: Principles of Programming Languages, Fall 2001
CS790: Master's Project, Fall 2001
CS475: Introduction to Combinatorics, Fall 2001
A description of these classes can be found here.
Interests:
My interests include:
Operating Systems and Databases
Computer Architecture and Distributed Systems
Programming Languages and Compilers
References:
Professor Miron Livny
Professor Marvin Solomon
Professor Remzi Arpaci-Dusseau
Professor Somesh Jha
---