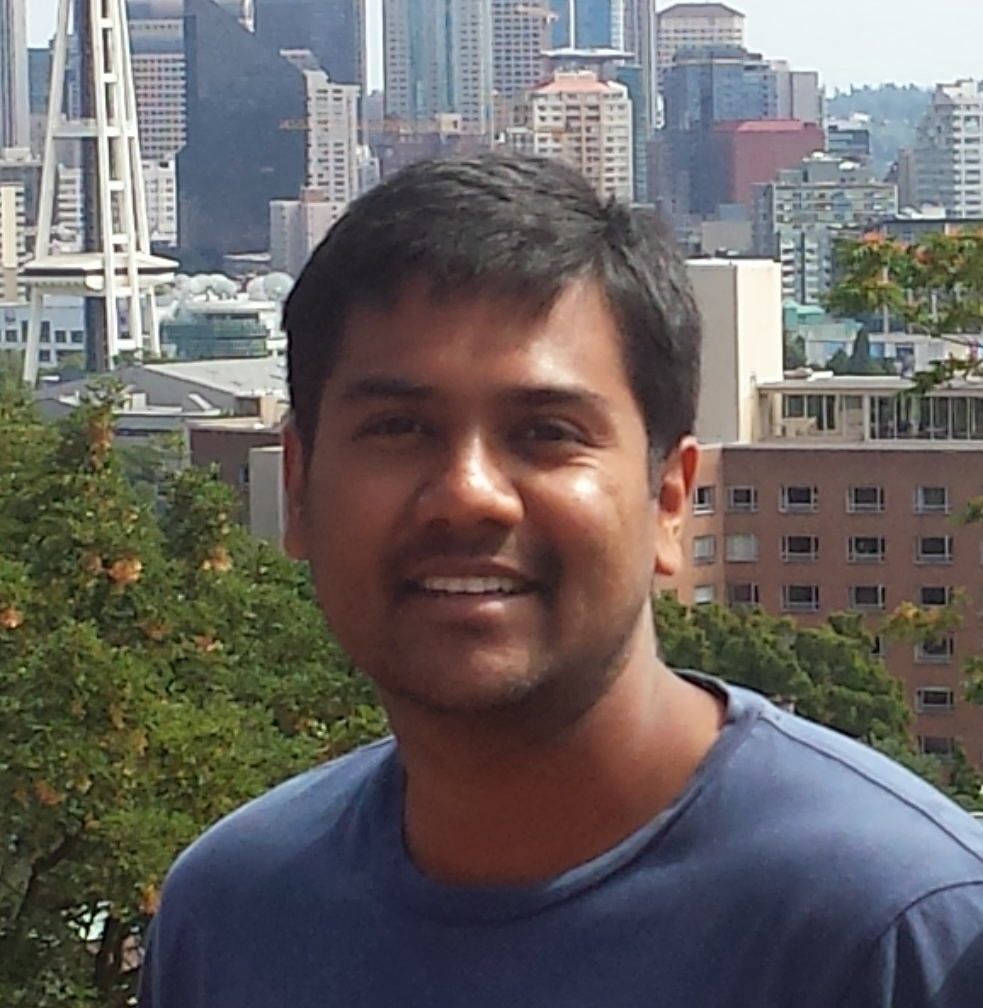 I am a graduate student in the Department of Computer Sciences at University of Wisconsin-Madison. I work with Prof. Michael Swift and my research broadly focus on designing systems for future heterogeneous architectures. Prior to joining WiscMad, I worked for Windows Serviceability team at Microsoft IDC for 2 years. I joined Microsoft soon after graduating with a Bachelor's degree in Computer Sciences from CEG, Anna University in 2007.
TEACHING
Spring 2015
CS 537: Introduction to Operating Systems
I am graduating in early summer 2016 and currently in the job market. Follow the below links for my application materials.
PUBLICATIONS
2016
Firestorm: Operating Systems for Power-Constrained Architectures
Sankaralingam Panneerselvam and Michael Swift&nbsp
Technical Report.
[PAPER] &nbsp &nbsp

2015
2014
Aerie: Flexible File-System Interfaces to Storage
Haris Volos, Sanketh Nalli, Sankaralingam Panneerselvam, Venkatanathan Varadarajan, Prashanth Saxena and Michael Swift&nbsp
In Proceedings of European Conference on Computer Systems (EuroSys 2014)
[PAPER] &nbsp &nbsp

2013
Storage-class Memory Needs Flexible Interfaces
Haris Volos, Sankaralingam Panneerselvam, Sanketh Nalli, and Michael Swift&nbsp
In Proceedings of 4th Asia-Pacific Workshop on Systems (APSYS 2013)
[PAPER] &nbsp &nbsp

2012
Operating Systems Should Manage Accelerators
Sankaralingam Panneerselvam and Michael Swift&nbsp
In Proceedings of 4th USENIX Workshop on Hot Topics in Parallelism (HotPar 2012)
[PAPER] &nbsp &nbsp


Chameleon: Operating System Support for Dynamic Processors
Sankaralingam Panneerselvam and Michael Swift&nbsp
In Proceedings of 17th International Conference on Architectural Support for Programming Languages and Operating Systems (ASPLOS 2012)
[PAPER] &nbsp &nbsp

2010
Dynamic Processors Demand Dynamic Operating Systems
Sankaralingam Panneerselvam and Michael Swift&nbsp
In Proceedings of 2nd USENIX Workshop on Hot Topics in Parallelism (HotPar 2010)
[PAPER] &nbsp &nbsp

---
Department of Computer Sciences
1210, W. Dayton St.,
Madison, WI - 53715.
sankarp@cs.wisc.edu

Last Modified: August 2016