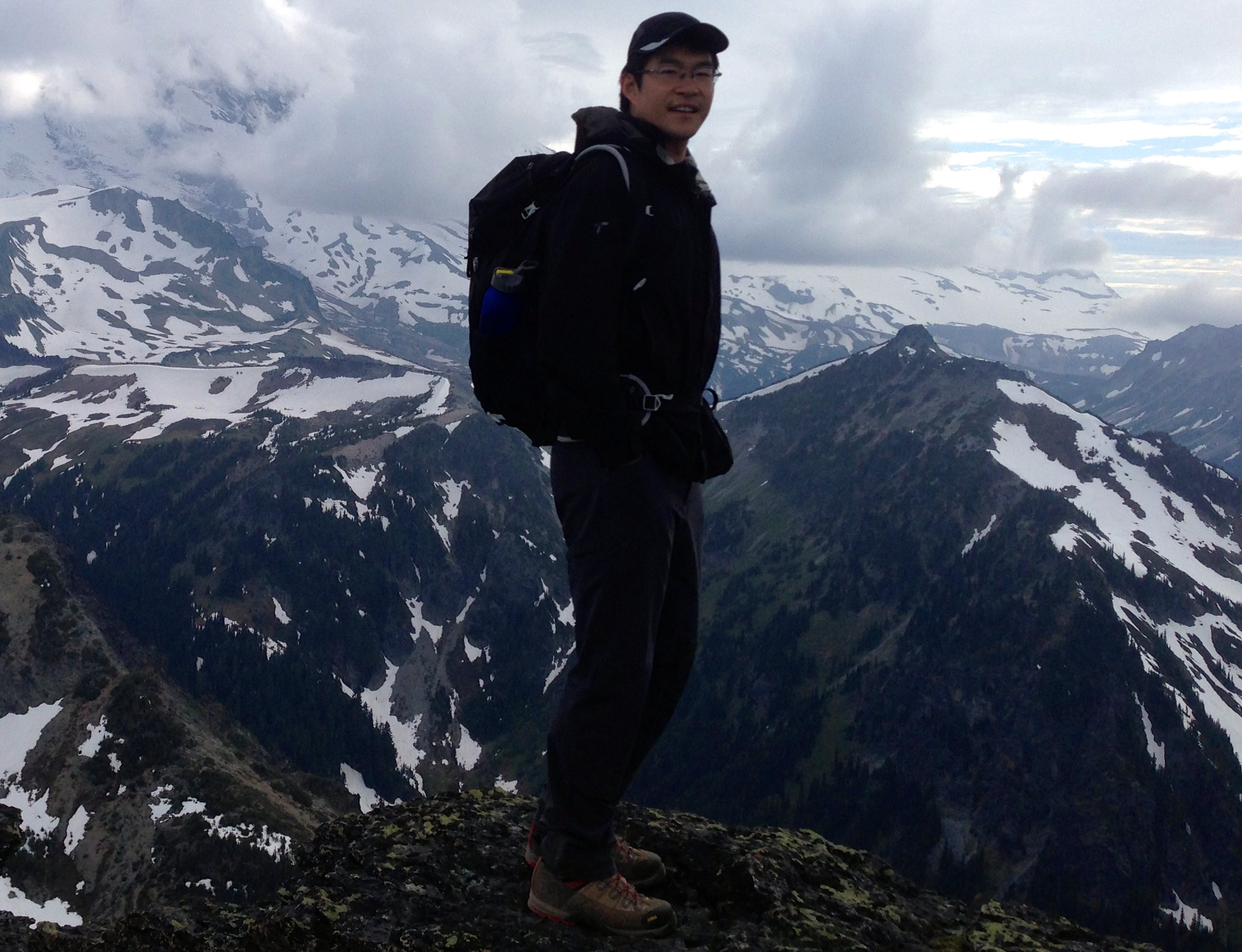 Tan Zhang
(张檀)
Ph.D., Computer Sciences, Univesity of Wisconsin
Google PhD Fellow
Email: tzhang {at} cs.wisc.edu
CV: PDF (updated: October 2015)
About Me
I'm currently at Google. I graduated with a Ph.D. in Computer Sciences at UW-Madison. My thesis is available here. I worked in the Wisconsin Wireless and NetworkinG Systems (WiNGS) Lab guided by Prof. Suman Banerjee. My research area lies in wireless networking and mobile systems. I have received a Google PhD Fellowship in Mobile Systems (2015 - 2017).

My thesis work focuses on designing wireless networks based on a dynamic spectrum access model. I have explored this concept via networking over TV whitespace spectrum (unused TV channels) for various applications, e.g., providing Internet connectivity to metro buses, offloading cellular traffic in femto-cell networks, and supporting intelligent video surveillance over wide-area. I have also explored low-cost and scalable approaches to monitoring wireless spectrum at a large scale. This research thread includes a vehicule based measurement framework and a smartphone based spectrum sensing platform.

In my spare time, I enjoy many outdoor activities such as skiing, hiking, biking, kayaking, and scuba diving.
Publication
Conference proceeding
[pdf]
[slides]
[demo]

The Design and Implementation of a Wireless Video Surveillance System
Tan Zhang, Aakanksha Chowdhery, Paramvir Bahl, Kyle Jamieson, Suman Banerjee
ACM MobiCom 2015

[pdf]
[slides]
[App]
[demo]

A Wireless Spectrum Analyzer in Your Pocket
Tan Zhang, Ashish Patro, Ning Leng, Suman Banerjee
ACM HotMobile 2015
WiSense Android App is available here (Featured as a geek tool for power users in Google Play)
Patches to enable spectral scan in Ath9k driver is available here

[pdf]
[slides]
[data]

A Vehicle-based Measurement Framework for Enhancing Whitespace Spectrum Databases
Tan Zhang, Ning Leng, Suman Banerjee
ACM MobiCom 2014 (Awarded third place of best presentation)
Web front-end to visualize data is available at here
Participated in Spectrum Observatory Project led by Microsoft to collect measurements over 4GHz spectral band.
[pdf]
[slides]
[demo]

Enhancing Vehicular Internet Connectivity using Whitespaces, Heterogeneity, and a Scouting Radio
Tan Zhang, Sayandeep Sen, Suman Banerjee
ACM MobiSys 2014
[pdf]
[slides]

Inaccurate Spectrum Databases? Public Transit to its Rescue!
Tan Zhang, Suman Banerjee
ACM HotNets 2013
[pdf]
[slides]

Scout: An Asymmetric Vehicular Network Design over TV Whitespaces
Tan Zhang, Sayandeep Sen, Suman Banerjee
ACM HotMobile 2013
[pdf]
A Dual Technology Femto Cell Architecture for Robust Communication using Whitespaces
Sayandeep Sen, Tan Zhang, Milind Buddhikot, Suman Banerjee, Dragan Samardzija, Susan Walker
IEEE DySPAN, 2012 (Awarded best paper)
Journal
[pdf]
Design and Implementation of an ``Approximate'' Communication System for Wireless Media Applications
Sayandeep Sen, Tan Zhang, Syed Gilani, Shreesha Srinath, Steve Schmitt, Suman Banerjee, Sateesh Addepalli
IEEE/ACM Transactions on Networking
Poster and Demo
[pdf]
[poster]

V-Scope: An Opportunistic Wardriving Approach to Augmenting TV Whitespace Databases (poster)
Tan Zhang, Suman Banerjee
ACM MobiCom 2013 (Won first place in ACM student research competition)
[pdf]
[demo]

Video Streaming using Whitespace Spectrum for Vehicular Applications (video demo)
Tan Zhang, Sayandeep Sen, Suman Banerjee
ACM MobiSys 2013
Patent
[pdf]
Method and Apparatus for Wireless Communication using A Short-range Base Station with Multiple Radio Interfaces
of Different Technologies
Milind M Buddhikot, Sayandeep Sen, Dragan Samardzija, Tan Zhang, Susan Walker
US Patent Publication No: US20140105134 A1
Technical Report
Internships
Summer 2015: Google, Seattle, USA
Working with Michael Buettner and Matt Welsh on improving a mobile web compression proxy for Chrome browser.
Winter 2014: University College London, UK
Worked with Prof.Kyle Jamieson on deploying an indoor wireless video surveillance system over the unlicensed ISM band.
Summer 2014: Microsoft Research, Redmond, USA
Worked with Victor Bahl and Aakanksha Chowdhery on building a real-time vision analytic system over TV whitespace networks.
Summer 2012: Bell Labs, Alcatel-Lucent, NJ, USA
Worked with Milind M. Buddhikot on deploying long-distance wireless backhauling networks over TV whitespaces.

Summer 2011: Bell Labs, Alcatel-Lucent, NJ, USA
Worked with Milind M. Buddhikot on developing whitespace radio prototypes and indoor whitespace femtocells for offloading cellular traffic.