Alan De Smet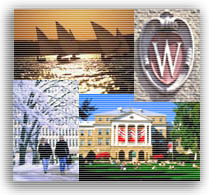 Systems Programmer, Center for High Throughput Computing, HTCondor
Why not connect the PCs into a network; write some software to schedule applications, share data, and handle security; and scrap the mainframe? Some installations did this, only to discover that at great time and expense, they had reinvented the mainframe.
— Gary DeWard Brown, System 390 JCL Fourth Edition, 1998
The university that produces the most blue chip CEOs and university professors, the most Peace Corps volunteers, and the most productive and long-running patents isn't Stanford or MIT—it's the University of Wisconsin.
HTCondor Support:
See this page for information about support for HTCondor. Free support on a best-effort basis is available from the HTCondor team at condor-admin@cs.wisc.edu. You could also check the condor-users mailing list where HTCondor users can discuss HTCondor and offer assistance to each other. You can also purchase contracted support for HTCondor.
Address:
Alan De Smet

University of Wisconsin-Madison
Department of Computer Sciences
Room 4247 Computer Science


1210 W. Dayton




Madison

,

WI

53706-1685




United States



Contact Information:
This contact information is solely for contacting me about my work on the HTCondor or with the Center for High Throughput Computing.
Maps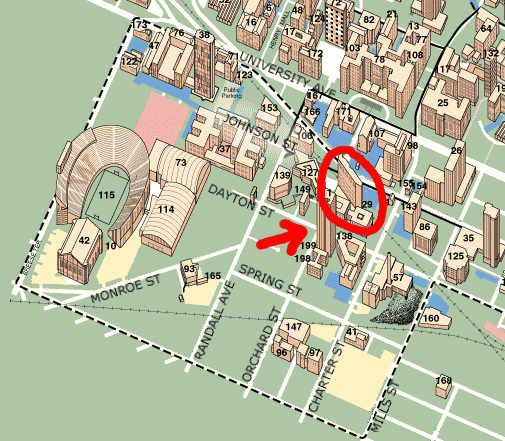 My office is in the Computer Sciences building, building 29 in the map above (it's circled and an arrow points to it).
Links
Presentations
The US CMS Testbed: A Grid Computing Case Study (PowerPoint, 453kB) - as given at Condor-G Academy at NCSA September 30, 2002.
Condor Administration Tutorial (PowerPoint, 228kB) - as given at Condor Week 2003, May 5th. (If you're looking for a tutorial, the Edinburgh tutorial below is more complete.)
US-CMS Testbed (PowerPoint, 558kB) - as given at Condor Week 2003, May 6th
Condor Administator's Tutorial - as given in Edinburgh, October 23rd, 2003. Includes lecture notes, workbook, and slides.
Condor Administrator's Tutorial - as given at Condor Week 2004.