Songs of Nargis

These indexes are often incomplete and do not represent all the songs in the ITRANS Song Book. In other words, there might be songs in the ISB that should have been in this list, but are not, because of missing information. The listing by Song Titles contains all the songs.


Click on

to get lyrics of the corresponding song in ASCII (fastest), or on

to get the lyrics in Devnagri font (slower). If you have the Xdvng Font then click on the

to get the lyrics in Devnagri font (faster). A

indicates that the corresponding song is not available in the Xdvng font.

Back to Main Index

---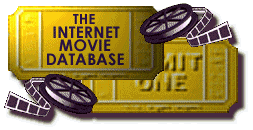 Search the Internet Movie Database for Nargis



A jAo ta.Dapate hai.n aramA.n, ab rAt guzarane vAlI hai [#994]



aajaa re, ab meraa dil pukaaraa, ro ro ke gam bhii haaraa [#570]



aajaa sanam madhur chaa.Ndanii me.n ham [#524]



aavaaraa huu.N, yaa gardish me.n huu.N aasamaan kaa taaraa huu.N [#577]



chho.D gae baalam, mujhe haay akelaa chho.D gae [#926]



dam bhar jo udhar mu.Nh phere, o cha.ndaa [#411]



dil kaa haal sune dilavaalaa, siidhii sii baat na mirch masaalaa [#45]



dil kii girah khol do, chup na baiTho, koii giit gaao [#455]



dil kii nazar se, nazaro.n kii dil se [#1090]



duniyA me.n ham Ae hai.n to jInA hI pa.DegA [#981]




Duub gae aakaash ke taare [#N9178]




gaa mere man gaa [#N9130]



gaae jaa giit milan ke tuu apanii lagan ke, sajan ghar jaanaa hai [#108]



ham Aj kahI.n dil kho baiThe, yU.N samajho kisI ke ho baiThe [#960]



jaanaa thaa hamase duur, bahaane banaa liye [#933]




jiinaa hamako raas na aayaa [#N9161]



jiyaa beqaraar hai, chhaaI bahaar hai, [#922]



mai.n zi.ndagii me.n haradam rotaa hii rahaa huu.N [#58]



meraa juutaa hai jaapaanii, ye pataluun i.nglistaanii [#265]



meraa qaraar le jaa mujhe beqaraar kar jaa [#1106]



merii kahaanii bhuulane vaale teraa jahaa.N aabaad rahe [#221]




na mai.n bhagavaan huu.N na mai.n shaitaan huu.N [#N8252]




nagarii-nagarii dvaare-dvaare Dhuu.NDhuu.N re saa.nvariyaa [#N8170]




o mere laal aa jaa, tujh ko gale lagaa luu.N [#N8251]



o o o o mujhe kisii se pyaar ho gayaa [#794]




pa.Nchhii banuu.N u.Datii phiruu.N mast gagan me.n [#N9026]




pii ke ghar aaj pyaari dulhaniyaa chalii [#N8250]



pyaar huaa iqaraar huaa hai, pyaar se phir kyo.n Darataa hai dil [#916]



raajaa kii aayegii baaraat, ra.ngiilii hogii raat [#803]



ramayyaa vastaavayyaa, ramayyaa vastaavayyaa [#917]



teraa kaam hai jalanaa paravaane, chaahe shamaa jale [#1172]




tum ko fursat ho merii jaan to idhar dekh to lo [#N8010]



tumhe.n qasam hai merii dil ko yuu.n naa ta.Dapaao [#813]



tuu kahe agar jiivan bhar, mai.n giit sunaataa jaaU.n [#588]



uThaaye jaa unake sitam aur jiye jaa [#36]



yuu.N hasarato.n ke daaG muhabbat me.n dho liye [#999]



zindaa huu.N is tarah ki Gam-e-zindagii nahii.n [#940]

---
This site is maintained by Navin Kabra. Please send comments and suggestions to
The ITRANS Song Book is maintained by Anurag Shankar and a team of volunteers. Please send new songs, corrections etc to .