NEHA GODWAL

4238 Computer Sciences
1210 W. Dayton Street, Madison, WI 53706
nehag [at] cs.wisc.edu
godwal [at] wisc.edu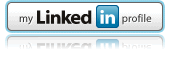 I am actively looking for Summer Internship - May 2016. Currently, working actively as a part of HTCondor Team.


Biography
I am a first year graduate student in the Department of Computer Sciences at the University of Wisconsin-Madison.
I majored in Computer Science and Engineering from Deenbandhu Chhotu Ram University of Science and Technology, India as an undergraduate(2003-07).
I worked as an IT Analyst Programmer at Humana Inc. (Client Syntel), Green Bay, WI, USA from 2013-14. Before that I was an IT Software Engineer at HSBC GLT, Buffalo, NY, USA from 2010-13. I started my career as Software Developer at Tech Mahindra, Hyderabad/Pune, India from 2003-07.

Creativity is what I believe in and soon I will be posting my art work here. I am passionate about dance and I love to choreograph dance sequence for events.


Project Assistant
| | |
| --- | --- |
| HTCondor: Project: HTCondor Code Development and Testing : | Fall 2015 |
Courses
Fall 2015

CS 784: Advance Topics in Database Management Systems (Data Science & Analytics)
CS 540: Introduction to Artificial Intelligence
Research
Walmart Labs Project: Data Science and Analytics under Prof. AnHai Doan as a part of independent study and research (Coursework: CS799).


Projects
| | |
| --- | --- |
| Data Models and Data Science | Data Acquisition and Pre-Processing: Understanding Web Crawlers and building a crawler (still in progress) |