About Me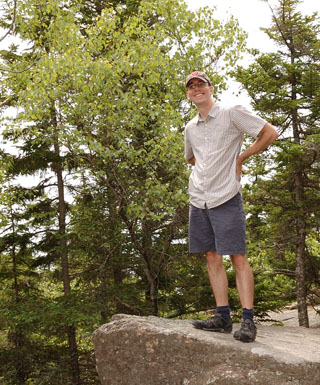 Having passed my final PhD defense on June 12, 2013, I'm now off to Seattle to work at Microsoft.
I'm an nth year graduate student working with Mike Swift in the area of operating systems. My research has focused primarily on device driver reliability and programmability. I'm also a member of the Wisconsin Institute on Software-defined Datacenters in Madison (WISDoM) group and Mike's SONAR research group.
I'm from Maltby, Washington. All my primary education was through the Monroe School District. After graduating high school I thought I knew everything. I then became a Husky for four years, and learned that I really only know something about computer science. After deciding that that wasn't enough, I moved to Madison and became a Badger. I finished my MS after a couple of years, and realized that I really only knew a couple of subfields. But I knew I had to hit rock bottom. I went for a PhD, and now that I'm nearly done, I know that I don't really know anything.
Since June, 2012, I've been happily married to my wife Jana, who's a veterinarian.
Contact Information
Matthew J. Renzelmann
Department of Computer Sciences
University of Wisconsin--Madison
Address: 1210 West Dayton St. Madison, WI 53706
Email