Songs of Mahendra Kapoor

These indexes are often incomplete and do not represent all the songs in the ITRANS Song Book. In other words, there might be songs in the ISB that should have been in this list, but are not, because of missing information. The listing by Song Titles contains all the songs.


Click on

to get lyrics of the corresponding song in ASCII (fastest), or on

to get the lyrics in Devnagri font (slower). If you have the Xdvng Font then click on the

to get the lyrics in Devnagri font (faster). A

indicates that the corresponding song is not available in the Xdvng font.

Back to Main Index

---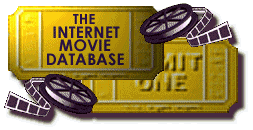 Search the Internet Movie Database for Mahendra Kapoor



a.ndhere me.n jo baiThe hai.n, nazar un par bhI kuchh DAlo [#961]



aa.Nkho.n me.n qayaamat ke kaajal, ho.nTho.n pe gazab kii laalii hai [#652]



aadhaa hai cha.ndramaa raat aadhii [#243]



aaj kii mulaakaat bas itanii [#1154]




aapake bhiige hue jisam se aa.Nch aatii hai [#N8021]



akelaa chal re, ho, fakiiraa chal re [#97]




badalii badalii duniyaa hai merii [#N8087]



bhaiyyaa, aaj to ham tumhe.n ek nae jamaanekii kathaa sunaae.nge [#589]




biite hue lamho.n kii kasak saath to hogii [#N9017]




chaa.Nd chhupaa aur taare TuuTe raat Gazab kii aaii [#N8233]




chaharaa chhupaa liyaa hai kisii ne hijaab me.n [#N9058]



chalo ik baar phir se, ajanabii ban jaaye.n ham dono.n [#81]




dha.Dakane lage dil ke taaro.n kii duniyaa, jo tum muskuraa do [#N8026]




Dhuu.nDhe nazar-nazar, meraa chaa.Nd hai kidhar [#N8082]



dil kii ye aarazuu thii koii dilarubaa mile [#291]




dil lagaakar ham ye samajhe, zi.ndagii kyaa chiiz hai #### [#N8055]



dulhan chalI, o pahan chalii tiin ra.ng kii cholii [#740]




haath aayaa hai jab se teraa haath me.n [#N9202]



hai priit jahaa.N kii riit sadA me.n giit vahaa.n ke gataa huu.n [#862]



hamane jo dekhe sapane, sach ho gae vo apane [#931]




he naTaraaj ga.Ngaadhar shambho bholenaath, jay ho [#N8236]




he, niile gagan ke tale, dharatii kaa pyaar pale [#N8167]



in havaao.n me.n, in fizaao.n me.n tujhako meraa pyaar pukaare [#1052]




jab yaad kii badalii chhaatii hai [#N8202]




jageyaa jageyaa jageyaa, kade ishq chhupaN naiyo.n lageyaa [#N9035]



jalate bhii gae kahate bhii gae aazaadii ke paravaane [#495]



jhukatii ghaTaa gaatii havaa sapane jagaae [#681]




kaun ho tum, kaun ho [#N8147]



laakho.n hai yahaa.N dilavaale, aur pyaar nahii.n milataa [#424]



meraa pyaar vo hai ke, mar kar bhii tumako [#1161]



mere desh kii dharatii, sonaa ugale ugale hiire motii [#462]



merI jaan tum pe sadake, ehasAn itanA kar do [#850]




merii saa.Nso.n ko jo mahakaa rahii hai [#N8061]




mohabbat bharaa koii paiGaam de yaa ashko.n me.n Duubii huii shaam de [#N9004]




niil gagan par u.Date baadal aa aa aa [#N8166]



pyaar zindagii hai pyaar ba.ndagii hai ba.ndagii hai [#753]



tere pyaar kaa aasaraa chaahataa huu.n, vafaa kar rahaa huu.n [#648]



tum agar saath dene kaa vaadaa karo [#522]



tumhaaraa chaahane vaalaa khudaa kii duniyaa me.n [#369]




tuu husn hai mai.n ishq huu.N [#N8247]



usako nahii dekhaa hamane kabhii, par isakii zaruurat kyaa hogii [#328]



ye kalii jab talak phuul ban ke khile [#1148]

---
This site is maintained by Navin Kabra. Please send comments and suggestions to
The ITRANS Song Book is maintained by Anurag Shankar and a team of volunteers. Please send new songs, corrections etc to .