Songs of Nutan

These indexes are often incomplete and do not represent all the songs in the ITRANS Song Book. In other words, there might be songs in the ISB that should have been in this list, but are not, because of missing information. The listing by Song Titles contains all the songs.


Click on

to get lyrics of the corresponding song in ASCII (fastest), or on

to get the lyrics in Devnagri font (slower). If you have the Xdvng Font then click on the

to get the lyrics in Devnagri font (faster). A

indicates that the corresponding song is not available in the Xdvng font.

Back to Main Index

---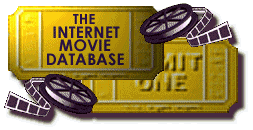 Search the Internet Movie Database for Nutan




ab ke baras bhej bhiiyako baabul [#N9190]



bekas kii tabaahii ke saamaan hazaaro.n hai.n [#449]




buu.Nde.n nahii.n sitaare Tapake hai.n kahakashaa.n se [#N8054]



cha.ndan saa badan, cha.nchal chitavan, dhiire se teraa ye muskaanaa [#271]



chaa.Nd phir nikalaa, magar tum na aaye [#38]




chal diyaa kaaravaa.n, luT gae ham yahaa.N, tum vahaa.N [#N8004]



chalat musaafir moh liyo re pi.nja.De vaalii muniyaa [#689]



chhaliyaa meraa naam, chhalanaa meraa kaam [#127]




chho.D de saarii duniyaa kisii ke lie [#N8235]



chho.D do aa.nchal zamaanaa kyaa kahegaa [#37]



chhoTaa saa bhaiyaa hamaaraa, bahanaa ke dil kaa dulaaraa [#624]



chiTThii aaii hai aaii hai chiTThii aaii hai [#34]



dekho ruuThaa naa karo, baat nazaro.n kii suno [#451]



dil kaa bha.nvar kare pukaar, pyaar kaa raag suno [#21]



ham to mohabbat karegaa, duniyaa se nahii Daregaa, chaahe ye zamaanaa [#749]



hamane apanaa sab kuchh khoyaa, pyaar teraa paane ko [#914]



ik ghar banaauu.ngaa, tere ghar ke saamane [#1086]



jalate hai.n jis ke liye, terii aa.Nkho.n ke diye [#140]




jogii jabase tuu aayaa mere dvaare [#N8096]



kaalii ghaTaa chhaaye moraa jiyaa tarasaaye [#864]




kabhii ai haqiiqat-e-mu.ntazar, nazar aa libaas-e-majaaz me.n [#N8185]



kisiikii muskuraahaTo.n pe ho nisaar [#349]



laagaa, chunarii me.n daag, chhupaaU.N kaise [#610]



maanaa janaab ne pukaaraa nahii.n, kyaa meraa saatha bhii gavaaraa [#808]




madhuban khushabuu detaa hai [#N9028]



mai.n to bhuul chalii baabul kaa des [#1136]




mai.n tulasii tere aa.Ngan kii [#N9039]



mere saajan hai.n us paar, mai.n man maar, tuu us paar [#311]



mere TuuTe hue dil se koii to aaj ye puuchhe [#120]



mubaarak ho sabako samaa ye suhaanaa [#938]



nanhii.n kalii sone chalii, havaa dhiire aanaa [#553]




nigaahe.n milaane ko jii chaahataa hai [#N9203]




niil gagan par u.Date baadal aa aa aa [#N8166]



o jaanevaale ho sake to lauT ke aanaa [#129]




o pa.nchhii pyaare [#N9134]



pyaar par bas to nahii.n hai meraa, lekin phir bhii [#131]




raam kare aisaa ho jaae [#N8174]



ruk jaa o jaanevaalii ruk jaa, mai.n to raahii terii ma.nzil kaa [#269]



saavan kaa mahiinaa, pavan kare sor [#83]



shaadii ke liye rajaama.nd kar lii, rajaama.nd kar lii [#1014]



tujhe kyaa sunaauu.n ai dilarubaa, tere saamane meraa haal hai [#169]



tum agar mujhako na chaaho to koii baat nahii.n [#123]




tum jiyo hazaaro.n saal [#N9135]




tumhii.n mere ma.ndir, tumhii.n merii puujaa [#N9056]



tuu kahaa.N, ye bataa, is nashiilii raat me.n, jaane naa meraa dil diivaanaa [#388]



yaad aa gaI vo nashIlI nigaahe.n, yaaro.n thAm lenA [#711]



ye havaa ye raat ye chaa.Ndanii [#1110]



ye raate.n, ye mausam, nadii kaa kinaaraa, ye cha.nchal havaa [#335]




yuu.Nhii dil ne chaahaa thaa ronaa rulaanaa [#N8234]

---
This site is maintained by Navin Kabra. Please send comments and suggestions to
The ITRANS Song Book is maintained by Anurag Shankar and a team of volunteers. Please send new songs, corrections etc to .