Songs of Rakhee

These indexes are often incomplete and do not represent all the songs in the ITRANS Song Book. In other words, there might be songs in the ISB that should have been in this list, but are not, because of missing information. The listing by Song Titles contains all the songs.


Click on

to get lyrics of the corresponding song in ASCII (fastest), or on

to get the lyrics in Devnagri font (slower). If you have the Xdvng Font then click on the

to get the lyrics in Devnagri font (faster). A

indicates that the corresponding song is not available in the Xdvng font.

Back to Main Index

---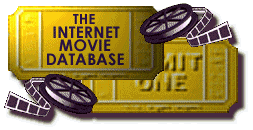 Search the Internet Movie Database for Rakhee




aaj madhosh huaa jaae re, meraa man, meraa man, meraa man [#N9210]



baaho.n me.n terii, mastii ke ghere, saa.nso.n me.n terii [#427]




bas merii jaan bas, maan le merii baat [#N8045]




chal kahii.n duur nikal jaae.n [#N8140]



dil to hai dil, dil kaa aitabaar, kyaa kiijai [#332]



giit gaataa huu.N mai.n gunagunaataa huu.N mai.n [#621]



har taraf husn aur javAnI hai, aajakii raat kyaa suhaanii hai [#898]



ik roj mai.n ta.Dapake, is dil ko thaam luu.ngaa [#1051]




jageyaa jageyaa jageyaa, kade ishq chhupaN naiyo.n lageyaa [#N9035]



jhil mil sitaaro.n kaa aa.ngan hogaa [#227]



kabhii kabhii mere dil me.n ##Sahir's Talkhiiyaan## [#4]



kabhii kabhii mere dil me.n, khayaal aataa hai.n ##from the movie## [#14]



kaise kahe.n ham pyaar ne hamako kyA kyA khel dikhaaye [#836]



khilate hai.n gul yahaa.N, khilake bikharane ko [#303]




kisakaa rastaa dekhe.n ai dil, ai saudaaii [#N8208]



kitanii khUbasUrat ye tasviir hai, mausam bemisaal benaziir hai [#379]




mai.n har ik pal kaa shaayar huu.N [#N8001]



mai.n pal do pal kaa shaayar huu.N [#313]



mai.n tasviir utaarataa huu.N [#1200]



meghaa chhaae aadhii raat, bairan ban gaI ni.ndiyaa [#854]



mere a.ngane me.n tumhaaraa kyaa kaam hai [#82]



mere dil me.n aaj kyaa hai, tuu kahe to mai.n bataa duu.N [#308]



mere ghar aa_ii ek nanhii parii, ek nanhii parii [#394]



merI duur se aaii baaraat, maiyaa mai.n to, paunii [#897]



nazaro.n se kah do pyaar me.n milane kaa mausam aa gayaa [#684]



o merii o merii o merii sharamiilii aao naa tarasaao naa [#815]




o saathii re tere binaa bhii kyaa jiinaa [#N8181]



o saathii re, tere binaa bhii kyaa jiinaa [#519]



pal pal dil ke paas, tum rahatii ho [#16]



pyaar kar liyaa to kyaa, pyaar hai khataa nahii.n [#339]



pyaar zindagii hai pyaar ba.ndagii hai ba.ndagii hai [#753]



reshamI ujAlA hai, makhamalI andherA [#1099]



rote hue aate hai.n sab, ha.nsataa huaa jo jaaegaa [#482]



saavan ke jhuule pa.De tum chale aao [#820]



tere chahare se nazar nahii.n haTatii nazaare ham kyaa dekhe.n [#622]



tum aa gaye ho, nuur aa gayaa hai [#398]



unake khayaal aae to aate chale gae [#224]




ye raakhii ba.ndhan hai aisaa [#N8122]




zamaane me.n ajii aise ka_ii naadaan hote hai.n [#N9217]

---
This site is maintained by Navin Kabra. Please send comments and suggestions to
The ITRANS Song Book is maintained by Anurag Shankar and a team of volunteers. Please send new songs, corrections etc to .