---


Tyson Williams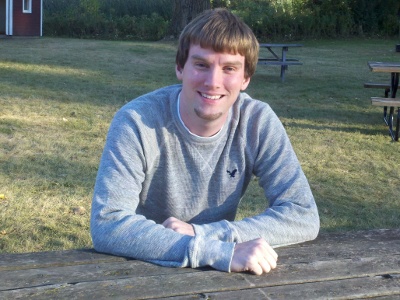 Contact Info
Tyson Williams

Ph.D. Student
Theoretical Computer Science
Office: 4397




Department of Computer Science
University of Wisconsin
1210 West Dayton Street
Madison, WI 53706
---
Welcome
Hello. I am a fourth year Ph.D. student in theoretical computer science at the University of Wisconsin-Madison. I am grateful to be advised by Jin-Yi Cai. My undergraduate education was at Iowa State University, where I received BS degrees in computer science and computer engineering.
Research Interests
I am interested in the complexity of counting problems, especially ones in the Holant framework, where there are holographic algorithms. A central goal in this area is to prove dichotomy theorems, which say that every problem in some large class is either tractable or #P-hard.
Publications
The Complexity of Planar Boolean #CSP with Complex Weights [conference (unofficial), arXiv]
Joint work with Heng Guo
ICALP 2013, to appear


A Complete Dichotomy Rises from the Capture of Vanishing Signatures [arXiv]
Joint work with Jin-Yi Cai and Heng Guo
STOC 2013, to appear


Gadgets and Anti-Gadgets Leading to a Complexity Dichotomy [conference, arXiv]
Joint work with Jin-Yi Cai and Michael Kowalczyk
ITCS 2012
Curriculum Vitae
Here is my CV.
Q&A Accounts
Stack Exchange
Math Overflow