Songs of Laxmikant, Pyarelal

These indexes are often incomplete and do not represent all the songs in the ITRANS Song Book. In other words, there might be songs in the ISB that should have been in this list, but are not, because of missing information. The listing by Song Titles contains all the songs.


Click on

to get lyrics of the corresponding song in ASCII (fastest), or on

to get the lyrics in Devnagri font (slower). If you have the Xdvng Font then click on the

to get the lyrics in Devnagri font (faster). A

indicates that the corresponding song is not available in the Xdvng font.

Back to Main Index

---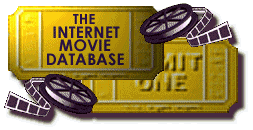 Search the Internet Movie Database for Laxmikant, Pyarelal



##Dream Girl## [#849]




aa jaan-e-jaa.n, aa mere husn javaa.n [#N9018]




aaj mausam ba.Daa beiimaan hai, aaj mausam [#N8217]



aane se usake aae bahaar, jaane se usake jaae bahaar [#626]



aayaa aayaa aTariyaa [#1184]




ai mere nanhe.n gulafaam merii nii.nd tere naam [#N9149]



ajanabii, tum jaane pahachaane se lagate ho [#1256]



aur nahii.n bas aur nahii.n, Gam ke pyaale aur nahii.n [#755]



bahut khuubasurat javaan ek la.Dakii [#1160]



bane chaahe dushman zamaanaa hamaaraa [#678]



beshaq ma.ndir masjid to.De, bulleshaah ye kahataa [#282]




bi.ndiyaa chamakegii, chuu.Dii khanakegii [#N8088]




cha.Ndaa ko Dhuu.Ndhane sabhii taare nikal pa.De [#N9063]



chal chal chal mere haathii, o mere sAthI [#1250]




chalo re Dolii uThaao kahaar [#N8257]




chalo sajanaa jahaa.N tak ghaTaa chale [#N8081]




chhalakaae.n jaam aaiye aapakii aa.Nkho.n ke naam [#N8090]



chiTThii aaii hai aaii hai chiTThii aaii hai [#34]



cholii ke piichhe kyaa hai, cholii ke piichhe [#724]



dhiire dhiire bol koii sun naa le, sun naa le koii sun naa le [#130]




dil-vil pyaar-vyaar mai.n kyaa jaanuu.N re [#N9015]



duniyA se jaane vAle, jaane chale jaate hai kahA.N [#974]




duur se dil kii bujhatii rahe pyaas [#N9211]



ek ba.njaaraa gaae, jiivan ke giit sunaae [#208]



ek do tiin, chaar paa.Nch chhe saat ... [#1095]



ek pyaar kaa naGamaa hai, maujo.n kii ravaanii hai [#3]



gaa.Dii bulaa rahii hai, siiTii bajaa rahii hai [#98]



Gam kaa fasaanaa ban gayaa achchhaa, ek bahaanaa ban gayaa achchhaa [#178]



ha.Nsataa huaa nuuraanii cheharaa, kaalii zulfe.n ra.ng sunaharaa [#930]



haayai sharamaauu.N [#1183]




ham bahano.n ke li_e, mere bhaiyaa, aataa hai ek din [#N8108]



huii shaam unakaa khayaal aa gayaa [#170]



jaa.cn, jaanii, janaardan [#157]



jaaduugar tere nayanaa dil jaayegaa bachake kahaa.N [#727]



jaane chale jaate hai.n kahaa.n, duniyaa se jaanevaale [#655]



jaane kaisaa hai, meraa diivaanaa, kabhii apanaa saa lage [#105]




jaane vaalo.n zaraa, mu.D ke dekho mujhe [#N9064]



jhil mil sitaaro.n kaa aa.ngan hogaa [#227]



jo un kii tamannaa hai, barabaad ho jaa [#1274]



jummaa chummaa de de, jummaa chummaa de de chummaa [#257]



jyot se jyot jagaate chalo, prem kii ga.ngaa bahaate chalo [#126]



khat likh de saa.nvariyaa ke naam baabuu [#937]



khilaunaa jaanakar tum to, meraa dil to.D jaate ho [#1085]



koii jab raah na paae, mere sa.ng aae [#625]



kyaa miliye aise logo.n se, jinakii fitarat chhupii rahe [#374]



lambii judaa_ii bichha.De abhii to ham bas kal paraso.n [#861]



mai.n ek raajaa huu.n tuu ik raanii hai [#892]



mai.n huu.N ek paagal premI merA dad.r na koii jaanA [#833]



mai.n na bhuuluu.Ngaa, mai.n na bhuuluu.Ngii [#121]



mai.n shaayar to nahii.n, magar ai hasii.n [#331]




mai.n tulasii tere aa.Ngan kii [#N9039]




man kyo.n bahakaa re bahakaa aadhii raat ko [#N8099]



manamaanii se haragiz nA Daro [#1268]



meh.ngaaii maar gaii, meh.ngaaii maar gaii [#1151]



mere dil me.n aaj kyaa hai, tuu kahe to mai.n bataa duu.N [#308]



mere jiivan saathii, pyaar kiye jaa [#337]



mere mahabuub qayaamat hogii [#61]



mere nasiib me.n ai dost terA pyaar nahii.n [#1155]




merii saa.Nso.n ko jo mahakaa rahii hai [#N8061]



mohabbat hai kyaa chiiz, ham ko bataao [#975]



mubaarak ho sabako samaa ye suhaanaa [#938]



nafarat kii duniyaa ko chho.D ke, pyaar kii duniyaa me.n [#166]



o manachalii, kahaa.N chalii [#132]




pardaa hai, pardaa hai, pardaa hai pardaa [#N8134]



patthar ke sanam, tujhe hamane, muhabbat kaa khudaa jaanaa [#153]



prem kahaanii me.n, ek la.Dakaa hotaa hai, ek la.Dakii hotii hai [#771]



pyaar ke is khel me.n [#1284]




pyaar terii pahalii nazar ko salaam [#N8032]



raahii manavaa dukh kii chi.ntaa kyo.n sataatii hai [#321]




raam kare aisaa ho jaae [#N8174]



rote rote ha.Nsanaa sIkho, ha.Nsate ha.Nsate ronaa [#1253]



ruk jaanaa nahii.n tuu kahii.n haar ke [#177]



saa.njh Dhale gagan tale [#27]




saarii duniyaa kaa bojh ham uThaate hai [#N8175]



saavan kaa mahiinaa, pavan kare sor [#83]



sachchaaii chhup nahii.n sakatI banaavaT ke asuulo.n se [#362]




sanam mere sanam, kasam terii kasam [#N8076]




saudaagar, saudaagar, dil le le, dil dekar [#N8077]



so gayaa ye jahA.n so gayaa aasamaan [#943]



taaro.n me.n sajake apane suuraj se, dekho dharatI chalI milane [#540]




taubaa ye matavaalii chaal, jhuk jaae phuulo.n kii Daal [#N8228]




tere mere biich me.n kaisaa hai ye ba.ndhan a.njaanaa [#N9053]




terii aa.Nkho.n kii chaahat me.n to mai.n sab kuchh luTaa duu.Ngaa [#N8156]



tum bin jiivan kaise biitaa, puuchho mere dil se, puuchho mere dil se [#453]



tum gagan ke cha.ndramaa ho, mai.n dharaa kii dhuul huu.N [#528]



tum ko bhii to, aisaa hii kuchh, hotaa hogaa, o sajanaa [#710]



vo hai.n zaraa khafaa khafaa, to nain yuu.n milaae hai.n ki ho ho [#650]



vo jab yaad aae, bahut yaad aae [#215]



yashodaa kaa na.ndalaalaa brij kaa ujaalaa hai [#605]



ye dil tum bin kahii.n lagataa nahii.n, ham kyaa kare.n [#620]




ye galiyaa.N ye chaubaaraa yahaa.N aanaa na dobaaraa [#N9079]



ye jiivan hai, is jiivan kaa, yahii hai, yahii hai, yahii hai ra.ng ruup [#17]



ye jo chilaman hai, dushaman hai hamaarii [#29]




zamaane me.n ajii aise ka_ii naadaan hote hai.n [#N9217]

---
This site is maintained by Navin Kabra. Please send comments and suggestions to
The ITRANS Song Book is maintained by Anurag Shankar and a team of volunteers. Please send new songs, corrections etc to .