Songs of Rajinder Krishan

These indexes are often incomplete and do not represent all the songs in the ITRANS Song Book. In other words, there might be songs in the ISB that should have been in this list, but are not, because of missing information. The listing by Song Titles contains all the songs.


Click on

to get lyrics of the corresponding song in ASCII (fastest), or on

to get the lyrics in Devnagri font (slower). If you have the Xdvng Font then click on the

to get the lyrics in Devnagri font (faster). A

indicates that the corresponding song is not available in the Xdvng font.

Back to Main Index

---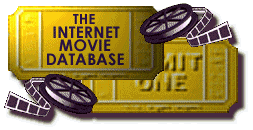 Search the Internet Movie Database for Rajinder Krishan




aa jaan-e-jaa.n, aa mere husn javaa.n [#N9018]



aa.Nkho.n me.n mastii sharaab kii [#124]



aa.Nsuu samajh ke kyuu.N mujhe, aa.Nkh se tuune giraa diyaa [#141]




aajaa ab to aajaa merii qismat ke Kariidaar [#N9061]




aajaa basaa le.n nayaa sa.nsaar [#N8141]



ai dila mujhe bataa de tuu kisa pe aa gayaa hai [#826]



ai hasiino.n, nazanIno.n, mai.n dil hathelii pe leke [#1262]



apane ho.nTho.n kii ba.nsii banaale mujhe [#1048]



are raftaa raftaa dekho aa.Nkh merii la.Dii hai [#274]




baad muddat ke yah gha.Dii aaii [#N9180]




bahaae chaa.Nd ne aa.Nsuu, zamaanaa chaa.Ndanii samajhaa [#N9121]



bahaar-e-husn terii, mausam-e-shabaab teraa [#699]



bhagavaan do gha.Dii zaraa insaan banake dekh [#74]



bhaI battuur, bhaI battuur, ab jaae.nge kitanii duur [#958]



bhuulii huii yaado.n, mujhe itanaa naa sataao [#501]



chal u.D jaa re pa.nchhii ki ab ye desh huaa begaanaa [#696]



chham chham naachat aaii bahaar [#475]



chhup gayaa koii re, duur se pukaar ke [#792]



chup chup kha.De ho zaruur koii baat hai [#955]



dekh hame.n aavaaz nA denaa [#1168]



dekhojii bahar aayi, baago.n me.n khilii kaliyaa.n [#1112]



dhiire se aajaa rii a.Nkhiyan me.n [#796]



dil dil se milaa kar dekho, nazaro.n me.n samaa kar dekho, [#728]



dil kii lagI hai kyA, yeh kabhI dil lagaake dekh [#1049]



do gha.DI vo jo paas aa baiThe, ham jamaane se duur jaa baiThe [#772]




duaa kar Gam-e-dil, khudaa se duaa kar [#N9216]



ek chatur nAr kar ke si.ngAr [#973]



gaanaa naa aayaa bajaanaa naa aayaa, dilavar ko apanaa banaanaa naa [#747]



ham pyaar me.n jalanevaalo.n ko chain kahaa.N, haay, aaraam kahaa.N [#723]



hamase aayaa na gayaa tumase bulaayaa naa gayaa [#99]



hasarat hii rahI, hamase bhI kabhI koI pyaar karataa [#1254]



itanaa na mujhase tuu pyaar ba.Dhaa, ke mai.n ek baadal aavaaraa [#114]




jaaduugar sai.nyaa chho.Do morii bai.nyaa [#N8092]



jaag dard-e-ishq jaag, jaag dard-e-ishq jaag [#807]



jab chalii Tha.nDii havaa, jab uThii kaalii ghaTaa [#397]



jahaa.n Daal-Daal par sone kii chi.Diyaa.n karatii hai.n baseraa [#24]



jo un kii tamannaa hai, barabaad ho jaa [#1274]




kabhii kabhii aisaa bhii to hotaa hai zi.ndagii me.n [#N9170]



kahaa.n le chale ho bataado musaafir [#1169]



kahanaa hai, kahanaa hai [#1248]



kaun aayaa mere man ke dvaare, paayal kii jhanakaar liye [#107]



kitanaa hasii.n hai mausam, kitanaa hasii.n safar hai [#1076]



luuTe koii man kaa nagar ban ke meraa saathii [#304]



mai.n chalii mai.n chalii, dekho pyaar kii galii [#927]



mai.n paagal meraa manavaa paagal [#1104]



mai.n terii nazar kaa suruur huu.N [#1105]



mai.n to tum sa.ng, nain milaa ke [#1290]



man Dole meraa tan Dole mere dil kaa gayaa qaraar [#561]




meraa dil ye pukaare aa jaa [#N9181]



meraa qaraar le jaa mujhe beqaraar kar jaa [#1106]



mere saamane vaalii khi.Dakii me.n [#15]



merii pyaarii binduu [#601]




mohabbat kii zubaan chup hai, sitaaro.n tum bhii chup rahanaa [#N9122]




muhabbat aisii dha.Dakan hai [#N9215]



mujhase mat puuchh mere ishq me.n kyaa rakhaa hai [#989]




mujhe le chalo aaj phir us galii me.n [#N9002]



naa bole, naa bole, naa bole re, ghuu.NghaT ke paT naa khole re [#828]




niil gagan par u.Date baadal aa aa aa [#N8166]



o chaa.Nd jahaa.N vo jAye [#1156]



o mere raajaa, khafaa na honaa [#467]




o merii choranii, o merii moranii, mai.n to ho chukaa tumhaaraa [#N8154]



o, zi.ndagii ke dene vaale, zi.ndagii ke lene vaale [#647]



pal pal dil ke paas, tum rahatii ho [#16]



phir vohii shaam, vahii Gam, vahii tanahaaI hai [#134]



qusuur aap kaa, huzuur aap kaa [#1261]



sakhii rii sun bole papiihaa us paar [#420]




shaam Dhale khi.Dakii tale tum siiTii bajaanaa chho.D do [#N8221]



sholaa jo bha.Dake dil meraa dha.Dake, dard javaanii kaa sataae [#602]



teraa kaam hai jalanaa paravaane, chaahe shamaa jale [#1172]




tere dvaar kha.Daa ek jogii [#N8000]



terii aa.Nkh ke aa.Nsuu pii jaauu.n, aisii merii taqadiir kahaa.N [#142]




tumhii.n mere ma.ndir, tumhii.n merii puujaa [#N9056]



tuu pyaar kare yaa Thukaraae, ham to hai.n tere divaano.n me.n [#548]



unako ye shikAyat hai ke ham, kuchh nahI.n kahate [#783]




vo chup rahe.n to mere dilake dAG jalate hai.n [#N8002]



ye havaa ye raat ye chaa.Ndanii [#1110]



ye nayii nayii priit hai tuu hii to meraa miit hai [#1005]



ye zi.ndagii usiiki hai, jo kisii kaa ho gayaa [#827]



zamiin chal rahI aasamaan chal rahaa hai [#1127]



zarUrat hai zarUrat hai sakht zarUrat hai [#968]



zi.ndagii pyaar kii do chaar gha.Dii hotii hai [#437]

---
This site is maintained by Navin Kabra. Please send comments and suggestions to
The ITRANS Song Book is maintained by Anurag Shankar and a team of volunteers. Please send new songs, corrections etc to .