Songs of Dharmendra

These indexes are often incomplete and do not represent all the songs in the ITRANS Song Book. In other words, there might be songs in the ISB that should have been in this list, but are not, because of missing information. The listing by Song Titles contains all the songs.


Click on

to get lyrics of the corresponding song in ASCII (fastest), or on

to get the lyrics in Devnagri font (slower). If you have the Xdvng Font then click on the

to get the lyrics in Devnagri font (faster). A

indicates that the corresponding song is not available in the Xdvng font.

Back to Main Index

---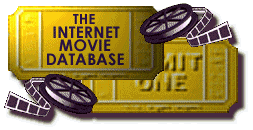 Search the Internet Movie Database for Dharmendra



aaii ab kii saal divaalii mu.Nh par apane khuun male [#1103]




aaii za.njiir kii jhanakaar Kudaa Kair kare [#N9031]




aaj mausam ba.Daa beiimaan hai, aaj mausam [#N8217]



aapake hasiin ruK pe aaj nayaa nuur hai [#223]




aapakii nazaro.n ne samajhaa [#N8014]



aayaa hai mujhe phir yaad vo zaaliim guzaraa zamaanaa bachapan kA [#818]




ab ke baras bhej bhiiyako baabul [#N9190]




ab ke sajan saavan me.n [#N8180]



ai dil-e-naadaa.n, ai dil-e-naadaa.n, aarazuu kyaa hai [#535]



are raftaa raftaa dekho aa.Nkh merii la.Dii hai [#274]



bahaaro.n ne meraa chaman lUTakar [#1093]




bahanaa ne bhaaii kii kalaaii se pyaar baa.Ndhaa hai [#N8105]




chalo sajanaa jahaa.N tak ghaTaa chale [#N8081]




chhalakaae.n jaam aaiye aapakii aa.Nkho.n ke naam [#N8090]



chhuu lene do naazuk hoTho.n ko, kuchh aur nahii.n hai.n jaam hai.n ye [#161]



chupake chupake chal rii purava_iiyaa [#1047]



churaa liyaa hai tum ne jo dil ko, nazar nahii.n churaanaa sanam [#252]



dekhaa hai terI aa.Nkho.n me.n, pyaar hI pyaar beshumaar [#773]




dekhaa hai zi.ndagii ko kuchh itanaa kariib se [#N9014]




dhiire dhiire machal ai dil-e-beqaraar [#N8080]



duniyaa o duniyaa, teraa javaab nahii.n [#707]




e bhaaii, zaraa dekhake chalo, aage hii nahii.n piichhe bhii [#N9128]



gaa.Dii bulaa rahii hai, siiTii bajaa rahii hai [#98]




Gairo.n pe karam apano.n pe sitam, ai jaan-e-vafaa ye zulm na kar [#N9003]



hai isii me.n pyaar kii aabaruu, vo jafaa kare.n mai.n vafaa karuu.N [#295]



ham bevafaa hargiz na the, par ham vafaa kar naa sake [#763]



hamane dekhii hai in aa.Nkho.n kii mahakatii khushabuu [#806]



hoke majabuur mujhe usane bulaayaa hogaa [#296]



huii shaam unakaa khayaal aa gayaa [#170]



jaane kyaa Dhuu.NDhatii rahatii hai.n ye aa.Nkhe.n mujhame.n [#1]



jaane kyaa sochakar nahii.n gujaraa [#837]



jab tak hai jaa.n, jaan-e-jahaa.n [#1215]




jab tak rahe tan me.n jiyaa [#N9204]



jaba a.ndheraa hotaa hai, aadhii raata ke baada ek chor [#866]



jhil mil sitaaro.n kaa aa.ngan hogaa [#227]



jiit hii le.nge baajii ham tum, khel afhuuraa chhuTe nA [#1034]



jiyaa le gayo jii moraa saa.nvariyaa, laagii maname.n lagan [#590]



jo un kii tamannaa hai, barabaad ho jaa [#1274]




kabhii ai haqiiqat-e-mu.ntazar, nazar aa libaas-e-majaaz me.n [#N8185]



kar chale, ham fidaa, jaan-o-tan saathiyo.n [#300]



kar chale, ham fidaa, jaan-o-tan saathiyo.n [#300]



khat likh de saa.nvariyaa ke naam baabuu [#937]



khelo naa mere dil se, o mere saajanaa [#1102]



kuchha dila ne kahaa kuchha bhii nahii.n [#857]




machalatii huii havaa me.n chham chham [#N9173]



mai.n ye sochakar usake dar se uThaa thaa [#786]



mastii me.n chhe.Dake taraanaa koii dil kA [#1101]




mere bhaiyaa mere cha.Ndaa mere anamol ratn [#N8100]



miiThe bol bole, bole paayaliyaa, chhuum-chhanan bole, jhanak jhan bole [#596]




milatii hai zi.ndagii me.n mohabbat kabhii-kabhii [#N8216]



mujhako is raat kii tanahaaii me.n aavaaz na do [#119]



naam gum jaayegaa, cheharaa ye badal jaayegaa, merii aavaaz hii [#597]



o jaanevaale ho sake to lauT ke aanaa [#129]




o merii choranii, o merii moranii, mai.n to ho chukaa tumhaaraa [#N8154]




o pa.nchhii pyaare [#N9134]




pahalii nazar me.n hamane to apanaa [#N9046]



pal pal dil ke paas, tum rahatii ho [#16]



pyaar ke is khel me.n [#1284]




ra.Ng-bira.ngii raakhii leke aaii bahanaa [#N8119]



rahate the kabhii jinake dil me.n, ham jaan se bhii pyaaro.n kii tarah [#825]



rahe.n naa rahe.n ham, mahakaa kare.nge [#345]



saa re gaa maa [#1225]




shuruu hotaa hai phir baato.n kaa mausam [#N9068]




teraa hijr meraa nasiib hai, teraa Gam hii merii hayaat hai [#N9030]



torA man darpaN kahalAye [#993]



tum pukaar lo, tumhaaraa intazaar hai [#327]



uma.nge.n dil kii machalI.n muskuraaI zindagii apanii [#582]



vikal morA manavA, tum bin hAy [#800]



yaa dil kii suno duniyaavaalo.n, yaa mujhako abhii chup rahane do [#666]



ye dil divaanaa hai dil to divaanaa hai [#646]



ye dostii, ham nahii.n to.De.nge, to.De.nge dam magar [#487]




zamaane me.n ajii aise ka_ii naadaan hote hai.n [#N9217]



zarA sI aahaT hotI hai to dil sochatA hai [#1098]



zaraa sii aahaT hotii hai to dil sochataa hai [#1100]

---
This site is maintained by Navin Kabra. Please send comments and suggestions to
The ITRANS Song Book is maintained by Anurag Shankar and a team of volunteers. Please send new songs, corrections etc to .