Songs of Jagjit Singh

These indexes are often incomplete and do not represent all the songs in the ITRANS Song Book. In other words, there might be songs in the ISB that should have been in this list, but are not, because of missing information. The listing by Song Titles contains all the songs.


Click on

to get lyrics of the corresponding song in ASCII (fastest), or on

to get the lyrics in Devnagri font (slower). If you have the Xdvng Font then click on the

to get the lyrics in Devnagri font (faster). A

indicates that the corresponding song is not available in the Xdvng font.

Back to Main Index

---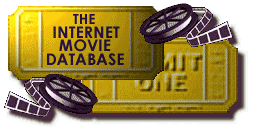 Search the Internet Movie Database for Jagjit Singh



aae hai.n samajhaane log, hai.n kitane diivaane log [#579]



aao mil jaae.n ham suga.ndh aur suman kii tarah [#762]



baat nikalegii to phir duur talak jaayegii [#575]



chalo baa.NT lete hai.n apanii sazaae.n ##Jagjit Singh gazal## [#644]



dhuup me.n nikalo ghaTaao.n me.n nahaakar dekho [#1141]



dost ban ban ke mile mujhako miTAne vaale ## jagjit gazal ## [#631]



Gam ba.De aate hai.n kaatil kii nigaaho.n kii tarah [#N8177]



Gam kA khazaanaa terA bhI hai meraa bhI [#1139]



garaj baras, pyaasii dharatii par phir paanii de maulaa [#N8142]



gulashan kii faqat phuulo.n se nahii.n #### [#N8047]



ha.Nsake bolaa karo bulaayaa karo ##jagjit gazal## [#643]



ham to hai.n parades me.n, des me.n nikalaa hogaa ##Jagjit Singh ## [#358]



har taraf har jagah beshumaar aadamii#### [#1246]



ho.nTho.n se chhuulo tum, meraa giit amar kar do [#94]



jhukii jhukii sI nazar beqaraar hai ki nahii.n [#1114]



jiivan kyaa hai, chalataa-phirataa ek khilonaa hai #### [#N8158]



jo bhI buraa bhalaa hai, allaah jaanataa hai [#1180]



kabhii kabhii yuu.Nhii hamane apane jii ko bahalaayaa hai [#N8060]



kal chaudavI.n kii raat thI, shab bhar rahaa charchaa teraa [#574]



khudaa hamako aisii khudaaii naa de ## jagjit gazal ## [#630]



kisako qaatil mai.n kahuu.n kisako masihaa samajhuu.n [#1163]



koI ye kaise bataa ye ke vo tanhaa kyo.n hai.n [#1152]



mausam ko ishaaro.n se bulaa kyo.n nahii.n lete #### [#1189]



milakar judaa hue to na soyaa kare.nge ham [#N8179]



milii havaao.n me.n u.Dane kii vo sazaa yaaro.n#### [#1190]



naa shivaale, naa khalisaa, naa haram jhuuThe hai.n [#580]



o dard se meraa daaman bhar de, yA allaah #### [#1245]



o mai.n royaa parades me.n, bhiigaa maa.N kaa pyaar [#N8152]



patthar hai khudaa, patthar ke sanam [#N9123]



pyaar mujhase jo kiyaa tumane to kyaa paaogii [#573]



ra.njish hii sahii dil hii dukhaane ke liye#### [#1276]



sarakatii jaaye hai rukh se naqaab aahistaa aahistaa [#360]



shaayad mai.n zi.ndagii kii sahar leke aa gayaa [#N9164]



taaii din naa javaanii naal chaladii [#63]



tum itanaa jo muskuraa rahe ho, kyaa Gam hai jisako chhupaa rahe ho [#183]



tumako dekhaa to ye khayaal aayaa, zi.ndagii dhuup tum ghanaa saayaa [#182]



ye daulat bhii le lo, ye shoharat bhii le lo ##Jagjit \& Chitra Singh## [#71]



ye zi.ndagii, aaj jo tumhaare badan kii #### [#N8159]

---
This site is maintained by Navin Kabra. Please send comments and suggestions to
The ITRANS Song Book is maintained by Anurag Shankar and a team of volunteers. Please send new songs, corrections etc to .