Songs of Kaifi Azmi

These indexes are often incomplete and do not represent all the songs in the ITRANS Song Book. In other words, there might be songs in the ISB that should have been in this list, but are not, because of missing information. The listing by Song Titles contains all the songs.


Click on

to get lyrics of the corresponding song in ASCII (fastest), or on

to get the lyrics in Devnagri font (slower). If you have the Xdvng Font then click on the

to get the lyrics in Devnagri font (faster). A

indicates that the corresponding song is not available in the Xdvng font.

Back to Main Index

---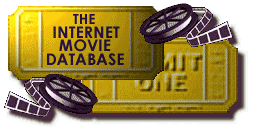 Search the Internet Movie Database for Kaifi Azmi



aaii ab kii saal divaalii mu.Nh par apane khuun male [#1103]



aaj ham apanii duaao.n kaa asar dekhe.nge [#568]



aaj kI kaalii ghaTaa, mast-mast aalii ghaTaa [#766]



aaj sochaa to aa.Nsuu bhar aaye, mud_date.n ho gaI.n muskuraae [#614]



aap se pyaar huaa jaataa hai [#N8013]



achchhaa unhe.n dekhaa hai biimaar huii aa.Nkhe.n [#N9005]



bahaaro.n, meraa jiivan bhii savaaro.n, bahaaro.n [#1079]



chalate chalate, yuu.Nhii koii mil gayaa thaa [#272]



chalo diladaar chalo, chaa.Nd ke paar chalo [#286]



dekhii zamaane kii yaarii, bichha.De sabhii baarii-baarii [#N9077]



dhiire dhiire machal ai dil-e-beqaraar [#N8080]



dil Gam se jal rahaa hai jale, par dhuaa.N na ho [#N9070]



ek jurm karake hamane chaahaa thaa muskuraanaa [#N9071]



hai kalii kalii kii lab par, tere husn kaa fasaanaa [#1171]



har taraf ab yahii afasaane hai.n, ham terii aa.Nkho.n ke [#190]



hoke majabuur mujhe usane bulaayaa hogaa [#296]



jaane kyaa Dhuu.NDhatii rahatii hai.n ye aa.Nkhe.n mujhame.n [#1]



jhukii jhukii sI nazar beqaraar hai ki nahii.n [#1114]



jiit hii le.nge baajii ham tum, khel afhuuraa chhuTe nA [#1034]



kar chale, ham fidaa, jaan-o-tan saathiyo.n [#300]



khelo naa mere dil se, o mere saajanaa [#1102]



koI ye kaise bataa ye ke vo tanhaa kyo.n hai.n [#1152]



kuchha dila ne kahaa kuchha bhii nahii.n [#857]



mai.n ye sochakar usake dar se uThaa thaa [#786]



mastii me.n chhe.Dake taraanaa koii dil kA [#1101]



maulaa saliim chishtii, aaqaa saliim chishtii [#N8197]



merI aavaaz suno, pyaar ke raaz suno [#1064]



piital kii morii gaagarii [#1193]



thaa.De rahiyo o baa.nke yaar [#287]



tujhako paradaa rukh-e-roshan se haTaanaa hogaa [#N8173]



tum bin jiivan kaisaa jiivan, phuul khile to dil murajhaaye [#184]



tum itanaa jo muskuraa rahe ho, kyaa Gam hai jisako chhupaa rahe ho [#183]



tum jo mil gae ho, to ye lagataa hai, ke jahaa.N mil gayaa [#206]



tum puuchhate ho ishq bhalaa hai ke nahii.n hai [#1224]



tumhaarii zulf ke saae me.n shaam kar luu.ngaa [#203]



unakaa ba.Dhaa jo haath yahaa.N dil luTaa diyaa [#N9024]



vaqt ne kiyaa, kyaa hasii.n sitam, tum rahe na tum ham rahe na ham [#189]



yaa dil kii suno duniyaavaalo.n, yaa mujhako abhii chup rahane do [#666]



ye duniyaa, ye mahafil, mere kaam kii nahii.n [#192]



ye nayan Dare Dare, ye jaam bhare bhare, zaraa piine do [#518]



zarA sI aahaT hotI hai to dil sochatA hai [#1098]



zaraa sii aahaT hotii hai to dil sochataa hai [#1100]

---
This site is maintained by Navin Kabra. Please send comments and suggestions to
The ITRANS Song Book is maintained by Anurag Shankar and a team of volunteers. Please send new songs, corrections etc to .