Songs of Salil Chaudhari

These indexes are often incomplete and do not represent all the songs in the ITRANS Song Book. In other words, there might be songs in the ISB that should have been in this list, but are not, because of missing information. The listing by Song Titles contains all the songs.


Click on

to get lyrics of the corresponding song in ASCII (fastest), or on

to get the lyrics in Devnagri font (slower). If you have the Xdvng Font then click on the

to get the lyrics in Devnagri font (faster). A

indicates that the corresponding song is not available in the Xdvng font.

Back to Main Index

---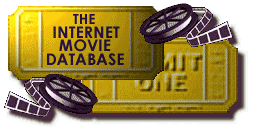 Search the Internet Movie Database for Salil Chaudhari



aa.Nkho.n me.n mastii sharaab kii [#124]



aa.Nsuu samajh ke kyuu.N mujhe, aa.Nkh se tuune giraa diyaa [#141]



aahaa rimajhim ke ye pyaare pyaare giit lie [#918]



aaj koii nahii.n apanaa, kise Gam ye sunaae.n [#N9062]



aajaa re, paradesii, mai.n to kab se kha.Dii is paar [#598]



aajaa rii aa, ni.ndiyaa tuu aa, jhilamil sitaaro.n se utar aa.Nkho.n [#616]



ai mere pyaare vatan, ai mere ahale vatan [#102]



arraa ram tarraa ram [#1088]



chham chham naachat aaii bahaar [#475]



chhoTaa saa ghar hogaa baadalo.n kii chhaa.Nv me.n [#289]



dil ta.Dap ta.Dap ke kah rahaa hai aa bhI jaa [#904]



haal chaal ThIk ThAk hai, sab kuchh ThIk ThAk hai, [#846]



itanaa na mujhase tuu pyaar ba.Dhaa, ke mai.n ek baadal aavaaraa [#114]



jaa re, jaa re u.D jaa re pa.nchhii, bahaaro.n ke des jaa re [#738]



jaane vaale sipahii se puuchho vo kahaa.n jaa rahaa hai [#1011]



jaane vAle sipaahii se puuchho vo kahaa.n jaa rahaa hai [#907]



jaaneman jaaneman tere do nayan [#297]



jhuume re niilaa ambar jhuume [#1204]



ka_ii baar yuu.N hI dekhaa hai [#1282]



kaanhaa bole naa, kaanhaa bole naa [#75]



kahii.n duur jab din Dhal jaaye [#6]



koii hotaa jisako apanaa, ham apanaa kah lete yaaro.n [#194]



koii sone ke dilavaalaa, koii chaa.Ndii ke dilavaalaa [#111]



maine tere liye hii saat ra.ng ke sapane chune [#85]



mere Kvaabo.n me.n Kayaalo.n me.n chhupe [#N8059]



munnaa ba.Daa pyaaraa, ammii kA dulaaraa [#1107]



na jaane kyuu.N, hotaa hai ye zi.ndagii ke saath [#356]



naa, jiyaa laage naa tere binaa meraa kahii.n, jiyaa laage naa [#869]



nain hamaare saa.njh sakaare, dekhane laakho.n sapane [#54]



ni sa, ga ma pa ni, sa re ga, aa aa re mitavaa [#315]



o sajanaa, barakhaa bahaara aayii rasa kii phuhaara laayii [#814]



raat ne kyA kyA khvAb dikhaaye, ra.ng bhare sao jaal bichhAye [#852]



raato.n ke saaye ghane jab bojh dil par bane [#N9201]



rajaniiga.ndhaa phuul tumhaare mahake yuu.N hii jiivan me.n [#319]



roz akelii aa_e, roz akelii jaae [#N8023]



suhaanaa safar aur ye mausam hasii.n [#324]



tasviir terii dil me.n, jis din se utaarii hai [#370]



TuuTe hue khvaabo.n ne, hamako ye sikhaayaa hai [#55]



zi.ndagii, kaisii hai pahelii, haay [#84]



zindagii khvaab hai, khvaab me.n jhuuTh kyaa, aur bhalaa sach hai kyaa [#554]



zulmii sa.ng aa.Nkh la.Dii, zulmii sa.ng aa.Nkh la.Dii re [#718]

---
This site is maintained by Navin Kabra. Please send comments and suggestions to
The ITRANS Song Book is maintained by Anurag Shankar and a team of volunteers. Please send new songs, corrections etc to .