Songs of Manna Dey

These indexes are often incomplete and do not represent all the songs in the ITRANS Song Book. In other words, there might be songs in the ISB that should have been in this list, but are not, because of missing information. The listing by Song Titles contains all the songs.


Click on

to get lyrics of the corresponding song in ASCII (fastest), or on

to get the lyrics in Devnagri font (slower). If you have the Xdvng Font then click on the

to get the lyrics in Devnagri font (faster). A

indicates that the corresponding song is not available in the Xdvng font.

Back to Main Index

---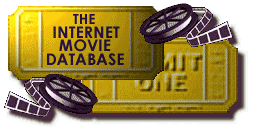 Search the Internet Movie Database for Manna Dey



aajaa sanam madhur chaa.Ndanii me.n ham [#524]



aan milo aan milo shyaam saa.nvare, aan milo [#133]



ai maalik tere ba.nde ham [#26]



ai mere pyaare vatan, ai mere ahale vatan [#102]



ai merii zoharaa-jabii.n, tujhe maaluum nahii.n [#277]



apane liye jiye.n to kyaa jiye, tuu jii, ai dil, zamaane ke liye [#741]



baabuu samajho ishaare hauran pukaare pam pam pam [#N9142]



bhiigii chaa.Ndanii chhaaii bekhuudii aa jaa Daal de baaho.n me.n [#829]



chalat musaafir moh liyo re pi.nja.De vaalii muniyaa [#689]



chalii raadhe raanii, a.Nkhiyo.n me.n paanii [#N8200]



chunarii sambhaal gorii, u.Dii chalii jaae re [#N8246]



chup zamiin aasamaan, kah sake nA ye zubaan [#1265]



darashan do ghanashyaam naath morii a.nkhiyaa.N pyaasii re [#768]



dil kaa haal sune dilavaalaa, siidhii sii baat na mirch masaalaa [#45]



dil kii girah khol do, chup na baiTho, koii giit gaao [#455]



e bhaaii, zaraa dekh ke chalo, aage bhii nahI.n piichhe bhii [#612]



ek chatur nAr kar ke si.ngAr [#973]



ha.Nsane kii chaah ne itanaa mujhe rulaayaa hai [#709]



ham chhupe rustam hai.n [#N9140]



ham na bhuule.nge tumhe.n, allaah qasam [#N9150]



har taraf ab yahii afasaane hai.n, ham terii aa.Nkho.n ke [#190]



hoke majabuur mujhe usane bulaayaa hogaa [#296]



jaane vaale sipahii se puuchho vo kahaa.n jaa rahaa hai [#1011]



jaane vAle sipaahii se puuchho vo kahaa.n jaa rahaa hai [#907]



kaanhaa bole naa, kaanhaa bole naa [#75]



kasame.n vaade.n pyaar vafaa sab, baate.n hai.n baato.n kaa kyaa [#841]



kaun aayaa mere man ke dvaare, paayal kii jhanakaar liye [#107]



khudagarz duniyaa me.n ye, insaan kii pahachaan hai [#640]



kisane chilaman se maaraa, nazaaraa mujhe [#1000]



laagaa, chunarii me.n daag, chhupaaU.N kaise [#610]



madhushaalaa [#N9213]



mohabbat bharaa koii paiGaam de yaa ashko.n me.n Duubii huii shaam de [#N9004]



naa to kaaravaa.n kii talaash hai [#19]



nirbal se la.Daaii balavaan kii, yah kahaanii hai diiye aur tuufaan kii [#N9057]



o nadiyaa chale chale re dhaaraa [#1142]



phir kahii.n, koI phuul khilaa, chaahat naa kaho usako [#430]



puuchho naa kaise maine rain bitaai ik pal jaise, ik yug biita [#839]



pyaar huaa iqaraar huaa hai, pyaar se phir kyo.n Darataa hai dil [#916]



shuruu hotaa hai phir baato.n kaa mausam [#N9068]



soch ke ye gagan jhuume abhii chaa.Nd nikal aaegaa [#824]



sur naa saje kyaa gaauu.n mai.n [#987]



tum bin jiivan kaisaa jiivan, phuul khile to dil murajhaaye [#184]



tum gagan ke cha.ndramaa ho, mai.n dharaa kii dhuul huu.N [#528]



tum jo aao to pyaar aa jaae [#N8042]



usako nahii dekhaa hamane kabhii, par isakii zaruurat kyaa hogii [#328]



ye dostii, ham nahii.n to.De.nge, to.De.nge dam magar [#487]



zi.ndagii, kaisii hai pahelii, haay [#84]

---
This site is maintained by Navin Kabra. Please send comments and suggestions to
The ITRANS Song Book is maintained by Anurag Shankar and a team of volunteers. Please send new songs, corrections etc to .