Songs of Vyjayanthimala

These indexes are often incomplete and do not represent all the songs in the ITRANS Song Book. In other words, there might be songs in the ISB that should have been in this list, but are not, because of missing information. The listing by Song Titles contains all the songs.


Click on

to get lyrics of the corresponding song in ASCII (fastest), or on

to get the lyrics in Devnagri font (slower). If you have the Xdvng Font then click on the

to get the lyrics in Devnagri font (faster). A

indicates that the corresponding song is not available in the Xdvng font.

Back to Main Index

---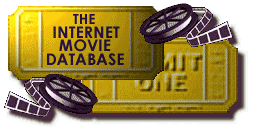 Search the Internet Movie Database for Vyjayanthimala



aa.Nkho.n me.n samaa jaao, is dil me.n rahaa karanaa [#N9115]



aajaa re, paradesii, mai.n to kab se kha.Dii is paar [#598]



aan milo aan milo shyaam saa.nvare, aan milo [#133]



aanaa hai to aa raah me.n, kuchh pher nahii.n hai [#984]



aasamaa.N ke niiche, ham aaj apane piichhe [#246]



ab vo raate.n kahaa.N, ab vo baate.n kahaa.N [#N9107]



ai dil-e-aavaaraa chal [#1056]



aurat ne janam diyaa mardon ko, marado.n ne use baazaar diyaa [#1198]



badan pe sitaare lapeTe hue, o jaane tamannaa kidhar jaa rahii ho [#429]



bahaaro.n phuul barasaao, meraa mahabuub aayaa hai [#280]



bhagavaan do gha.Dii zaraa insaan banake dekh [#74]



dekhaa hai terI aa.Nkho.n me.n, pyaar hI pyaar beshumaar [#773]



Dhuu.nDho Dhuu.nDho re saajanaa Dhuu.nDho re saajanaa [#527]



dil pukaare, aare aare aare, abhii naa jaa mere saathii [#245]



dil ta.Dap ta.Dap ke kah rahaa hai aa bhI jaa [#904]



dost dost naa rahaa, pyaar pyaar naa rahaa [#259]



ek shahanshaah ne banavaa ke hasii.n taajamahal [#555]



ho.nTho.n me.n aisii baat mai.n dabaake chalii aaii [#191]



iinaa miinaa Diikaa, Daai Daamonikaa [#746]



insaaf kii Dagar pe, bachcho.n dikhaao chal ke [#372]



jaaduugar sai.nyaa chho.Do morii bai.nyaa [#N8092]



jaao re, jogii tum jaao re [#793]



jise tuu kabuul kar le vo sadaa kahaa.N se laauu.N [#N8027]



maa.ng ke saath tumhaaraa [#199]



maine rakhaa hai muhabbat apane afasaane kaa naam [#225]



man Dole meraa tan Dole mere dil kaa gayaa qaraar [#561]



meraa dil ye pukaare aa jaa [#N9181]



meraa pyaar bhii tuu hai ye bahaar bhii tuu hai [#117]



mere jIvan sAthI, kalI thI mai.n to pyAsI [#996]



milatii hai nazar nazaro.n se agar [#N8232]



mujhe duniyaa.n vaalo.n sharaabii na samajho [#838]



nakharevaalii [#1263]



o mere sanam o mere sanam [#1082]



o, zi.ndagii ke dene vaale, zi.ndagii ke lene vaale [#647]



raat akelI hai, bujh gae diye, aake mere paas, kaano.n me.n mere [#1033]



rulaa ke gayaa sapanaa meraa, baiThii huu.N kab ho saveraa [#473]



saathii haath ba.Dhanaa saathii haath ba.Dhanaa [#831]



suhaanaa safar aur ye mausam hasii.n [#324]



tere dvaar kha.Daa ek jogii [#N8000]



tere husn kii kyA taariif karuu.n kuchh kahate hue bhI Darataa huu.n [#910]



TuuTe hue khvaabo.n ne, hamako ye sikhaayaa hai [#55]



u.De.n jab jab zulfe.n terI, ku.NvAriyo.n kA dil machale [#N9023]



ye desh hai viir javaano.n kaa alabelo.n kaa mastaano.n kaa [#726]



ye dil, na hotaa bechaaraa, kadam, na hote avaaraa [#371]



ye ha.Nsataa huaa karavaa.n zindagii kaa, naa puuchho chalaa hai kidhar [#657]



ye kaun aayaa, roshan ho ga_ii mahafil kisake naam se [#N8157]



ye meraa prema patra pa.Dha kara ke tuma naaraaja naa honaa [#871]



zulmii sa.ng aa.Nkh la.Dii, zulmii sa.ng aa.Nkh la.Dii re [#718]

---
This site is maintained by Navin Kabra. Please send comments and suggestions to
The ITRANS Song Book is maintained by Anurag Shankar and a team of volunteers. Please send new songs, corrections etc to .