Songs of Naushad

These indexes are often incomplete and do not represent all the songs in the ITRANS Song Book. In other words, there might be songs in the ISB that should have been in this list, but are not, because of missing information. The listing by Song Titles contains all the songs.


Click on

to get lyrics of the corresponding song in ASCII (fastest), or on

to get the lyrics in Devnagri font (slower). If you have the Xdvng Font then click on the

to get the lyrics in Devnagri font (faster). A

indicates that the corresponding song is not available in the Xdvng font.

Back to Main Index

---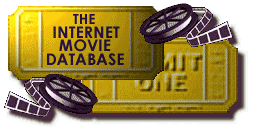 Search the Internet Movie Database for Naushad



a.Nkhiyaa.n milaake jiyaa bharamaa ke [#1297]



aa_ii dIvaalii, aa_ii dIvaalii [#1165]



aaj kii raat mere, dil kii salaamii le le [#209]



aaj mere man me.n sakhii baa.Nsurii bajaae koii [#N8035]



aaj puraanii raaho.n se, koii mujhe aavaaz na de [#158]



aajaa merii barabaad mohabbat ke sahaare [#934]



aavaaz de kahaa.n hai duniyaa merI javaan hai [#1220]



ai husn zaraa jaag tujhe ishq jagaaye [#569]



akelii mat jaiyo raadhe jamunaa ke tiir [#242]



apanii aazaadii ko ham haragiz miTaa sakate nahii.n [#214]



bachapan kii mohabbat ko dil se na judaa karanaa [#N9104]



bekas pe karam kiijiye, sarkaar-e-madiinaa [#N9069]



bhuulane vaale yaad nA aa [#1129]



chaa.Nd chhupaa aur taare TuuTe raat Gazab kii aaii [#N8233]



dekho ha.Nse nA zamaanaa, ha.Nse nA zamaanaa [#1219]



Dhuu.nDho Dhuu.nDho re saajanaa Dhuu.nDho re saajanaa [#527]



dil to.Dane vaale, tujhe dil Dhuu.NDh rahaa hai [#N9193]



do sitaaro.n kaa zamii.n pe hai milan aaj kii raat [#609]



duniyA me.n ham Ae hai.n to jInA hI pa.DegA [#981]



duur koii gaae dhun ye sunaae [#N9066]



ek shahanshaah ne banavaa ke hasii.n taajamahal [#555]



gaae jaa giit milan ke tuu apanii lagan ke, sajan ghar jaanaa hai [#108]



Gam diye mustaqil, itanaa naazuk hai dil, ye na jaanaa [#N8025]



guzare hai.n aaj ishq me.n ham us maqaam se [#200]



hai kaun jo biga.Dii huii takadIr sa.nvaare [#1217]



ham Aj kahI.n dil kho baiThe, yU.N samajho kisI ke ho baiThe [#960]



ham gaae jaae.nge [#N8018]



insaaf kii Dagar pe, bachcho.n dikhaao chal ke [#372]



jaane vaale se mulaaqaat naa hone paaI [#795]



jab dil hii TuuT gayaa [#1126]



javaa.n hai mohabbat, hasii.n hai zamaanaa [#1216]



koi saagar dil ko behalaataa nahii.n [#423]



kyaa mil gayaa bhagavaan tumhe dil ko dukhaake [#1218]



kyo.n yaad aa rahe hai.n [#1223]



maan meraa ahasaan are naadaan ke maine [#305]



madhuban me.n raadhikaa naache re [#244]



man letaa hai a.Nga.Daaii [#1222]



man ta.Dapat hari darsan ko aaj, more tum bin biga.De sakal kaaj [#116]



meraa pyaar bhii tuu hai ye bahaar bhii tuu hai [#117]



mere jIvan sAthI, kalI thI mai.n to pyAsI [#996]



mere mahabuub me.n kyaa nahii.n kyaa nahii.n [#757]



mere mahabuub tujhe, merii muhabbat kii qasam [#310]



mere mahabuub tujhe, merii muhabbat kii qasam [#756]



merii kahaanii bhuulane vaale teraa jahaa.N aabaad rahe [#221]



milate hii aa.nkhe.n dil huaa diivaanaa kisiikaa [#802]



mohabbat chuume jinake haath [#1055]



mohabbat kI jhUThI kahAnI pe roye [#998]



mohe bhuul gae saa.Nvariyaa [#N8030]



muhabbat kii raaho.n me.n, chalanaa sambhal ke [#168]



mujhe duniyaa.n vaalo.n sharaabii na samajho [#838]



na mai.n bhagavaan huu.N na mai.n shaitaan huu.N [#N8252]



na milataa Gam to barabaadii ke afasaane kahaa.N jaate [#N8133]



nagarii-nagarii dvaare-dvaare Dhuu.NDhuu.N re saa.nvariyaa [#N8170]



nanhaa munnaa raahii huu.N, desh kaa sipaahii huu.N [#361]



nirdhan kaa ghar luuTane vaalo.n, luuT lo dil kaa pyaar [#660]



o duniyaa ke rakhavaale, sun dard bhare mere naale [#431]



o mere laal aa jaa, tujh ko gale lagaa luu.N [#N8251]



phir terii kahaanii yaad aa_ii phir teraa fasaanaa yaad aayaa [#432]



pii ke ghar aaj pyaari dulhaniyaa chalii [#N8250]



pyaar kiyaa to Daranaa kyaa jab pyaar kiyaa to Daranaa kyaa [#238]



sadako.n utaariye ke nA laage kahI.n nazar [#1264]



sochaa thaa kyaa kyaa ho gayaa [#1221]



suhaanii raat Dhal chukii, naa jaane tum kab aaoge [#1013]



tasviir banaataa huu.N, tasviir nahii.n banatI [#1035]



tere husn kii kyA taariif karuu.n kuchh kahate hue bhI Darataa huu.n [#910]



tere pyaar me.n diladaar jo hai meraa haal-e-izaar [#752]



tere sadake balam na kar koii Gam [#N8132]



terI mahafil me.n kismat aazamaa kar ham bhI dekhe.nge [#1083]



terii paayal mere giit, tuu saragam hai mai.n sa.ngiit [#507]



tiir khaate jaae.nge, aa.Nsuu bahaate jaae.nge [#N9075]



tumase izahaar-e-haal kar baiThe bekhuudii me.n kamaal kar baiThe [#811]



tuu ga.ngaa kii mauj mai.n jamunaa kaa dhaaraa [#923]



tuu kahe agar jiivan bhar, mai.n giit sunaataa jaaU.n [#588]



uma.nge.n dil kii machalI.n muskuraaI zindagii apanii [#582]



uThaaye jaa unake sitam aur jiye jaa [#36]



yaad me.n terii jaag-jaag ke ham, raat bhar karavaTe.n [#751]



ye dil kii lagI kam kyA hogii [#1084]



ye kaun aayaa, roshan ho ga_ii mahafil kisake naam se [#N8157]



ye kyaa zi.ndagii hai, ye kaisaa jahaa.n hai [#N8131]



ye pyaar kii baate.n ye safar bhul na jaanaa [#583]



ye zi.ndagii ke mele, duniyaa me.n kam na ho.nge [#201]



zaraa man kii kheva.Diyaa.N khol, sai.nyaa tore dvaare kha.De [#N8130]

---
This site is maintained by Navin Kabra. Please send comments and suggestions to
The ITRANS Song Book is maintained by Anurag Shankar and a team of volunteers. Please send new songs, corrections etc to .