Songs of Shailendra

These indexes are often incomplete and do not represent all the songs in the ITRANS Song Book. In other words, there might be songs in the ISB that should have been in this list, but are not, because of missing information. The listing by Song Titles contains all the songs.


Click on

to get lyrics of the corresponding song in ASCII (fastest), or on

to get the lyrics in Devnagri font (slower). If you have the Xdvng Font then click on the

to get the lyrics in Devnagri font (faster). A

indicates that the corresponding song is not available in the Xdvng font.

Back to Main Index

---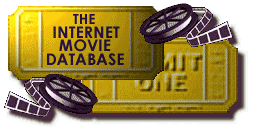 Search the Internet Movie Database for Shailendra



a.ndhe jahaa.n ke a.ndhe raaste, jaaye.n to jaaye.n kahaa.n [#136]



aahaa rimajhim ke ye pyaare pyaare giit lie [#918]



aaj kal me.n Dhal gayaa, din huaa tamaam [#691]



aajaa ke i.ntazaar me.n, jaane ko hai bahaar bhii [#642]



aajaa re, paradesii, mai.n to kab se kha.Dii is paar [#598]



aajaa rii aa, ni.ndiyaa tuu aa, jhilamil sitaaro.n se utar aa.Nkho.n [#616]



aajakal tere mere pyaar ke charche har zabaan par [#679]



aavaaraa ai mere dil [#N9214]



ab ke baras bhej bhiiyako baabul [#N9190]



ai dil na mujhase chhupaa, sacha bataa, kyaa huaa [#N8253]



ai mere dil kahii.n aur chal [#137]



ajiib daastaa.n hai ye, kahaa.N shuruu kahaa.N khatam [#N8137]



allaah megh de, paanI de chhaayaa de re raamaa megh de [#585]



badalii badalii duniyaa hai merii [#N8087]



bahanaa ne bhaaii kii kalaaii se pyaar baa.Ndhaa hai [#N8105]



bhaiyaa mere raakhii ke ba.ndhan ko nibhaanaa [#N8106]



bin dekhe aur bin pahachaane tum par ham qurabaan [#692]



chakke me.n chakkaa, chakke pe gaa.Dii, gaa.Dii me.n nikalii [#680]



chalat musaafir moh liyo re pi.nja.De vaalii muniyaa [#689]



chalii kaunase desh gujariyaa tuu saj-dhaj ke [#1109]



chhoTaa saa ghar hogaa baadalo.n kii chhaa.Nv me.n [#289]



chhoTii sI ye duniyA, pahachaane raasate hai.n [#1255]



chun chun karatii aaii chi.Diyaa [#1185]



dam bhar jo udhar mu.Nh phere, o cha.ndaa [#411]



dil kaa haal sune dilavaalaa, siidhii sii baat na mirch masaalaa [#45]



dil ke jharokhe me.n tujhako biThaakar [#425]



dil kii girah khol do, chup na baiTho, koii giit gaao [#455]



dil kii nazar se, nazaro.n kii dil se [#1090]



dil ta.Dap ta.Dap ke kah rahaa hai aa bhI jaa [#904]



dil use do jo jaan de de, jaa.n use do jo dil de de [#687]



din Dhal jaaye haay, raat naa jaay [#422]



dost dost naa rahaa, pyaar pyaar naa rahaa [#259]



duniyaa banaane vaale, kyaa tere man me.n samaaii [#440]



gaataa rahe meraa dil, tuu hii merii ma.nzil [#262]



ghaayal hiraNiyaa, mai.n ban-ban Doluu.N [#N9148]



ghar aajaa ghir aaye badaraa saa.Nvariyaa [#1062]



hai.n sabase madhur vo gIt jinhe.n ham dard ke sur me.n gAte hai.n [#976]



ham jab ho.nge saaTh saal ke, aur tum hogii pachapan kii [#402]



hoTho.n pe sachchaaii rahatii hai jahaa.n dil me.n safaaii rahatii hai [#500]



jaane kaise sapano.n mai.n kho gayii a.nkhiyaa.n [#1060]



jaao re, jogii tum jaao re [#793]



jhuumatii chalii havaa, yaad aa gayaa koI [#764]



jhuume re niilaa ambar jhuume [#1204]



jiinaa hamako raas na aayaa [#N9161]



jin raato.n kii bhor nahii.n hai.n, aaj aisii hii raat aaii [#595]



juuhii kii kalii merii laaDalii [#N8049]



kaa.NTo.n se khii.nch ke ye aa.Nchal [#302]



khoyaa-khoyaa chaa.nd, khulaa aasamaa.n [#164]



kisiikii muskuraahaTo.n pe ho nisaar [#349]



koI lauTaa de mere [#1251]



kyaa se kyaa ho gayaa, bevafaa, tere pyaar me.n [#57]



laakho.n taare aasamaan me.n, ek magar Dhuu.nDe naa milaa [#428]



laal chha.Dii maidaan kha.Dii, kyaa khuub la.Dii, kyaa khuub la.Dii [#439]



maataa o maataa [#1186]



meraa juutaa hai jaapaanii, ye pataluun i.nglistaanii [#265]



mere Kvaabo.n me.n Kayaalo.n me.n chhupe [#N8059]



mujhako yaaro.n maaf karanaa, mai.n nashe me.n hU.N [#125]



na mai.n dhan chaahuu.n, na ratan chaahuu.n [#534]



naache man moraa man dhiigadhaa dhiigi dhiigi [#N8031]



nakharevaalii [#1263]



o basa.ntii pavan paagal, naa jaa re naa jaa, roko koii [#947]



o jaanevaale ho sake to lauT ke aanaa [#129]



o mere sanam o mere sanam [#1082]



o pa.nchhii pyaare [#N9134]



o sajanaa, barakhaa bahaara aayii rasa kii phuhaara laayii [#814]



piyaa tose nainaa laage re, nainaa laage re, jaane kyaa ho ab aage re [#403]



puuchho naa kaise maine rain bitaai ik pal jaise, ik yug biita [#839]



pyaar huaa iqaraar huaa hai, pyaar se phir kyo.n Darataa hai dil [#916]



raadhike tuune ba.nsurii bajaaii [#1212]



raahii tuu mat ruk jaanaa, tuufA.n se mat ghabaraanaa [#704]



raajaa kii aayegii baaraat, ra.ngiilii hogii raat [#803]



raat aur din diyaa jale, mere man me.n phir bhii a.ndhiyaaraa hai [#320]



ramayyaa vastaavayyaa, ramayyaa vastaavayyaa [#917]



rim jhim ke taraane leke aayii barasaat [#1008]



ro_uu.N mai.n saagar ke kinaare, saagar ha.Nsii u.Daae [#N8120]



ruk jaa o jaanevaalii ruk jaa, mai.n to raahii terii ma.nzil kaa [#269]



saath ho tum aur raat javaa.n, nii.nd kise ab chain kahaa.N [#N8241]



sab kuchh siikhaa hamane naa siikhii hoshiyaarii [#491]



sach hue sapane tere [#N9187]



sajan re jhuuTh mat bolo, khudaa ke paas jaanaa hai [#441]



sajanavaa bairii ho gaye hamaar, chiThiyaa ho to har koI baa.Nche [#492]



suhaanaa safar aur ye mausam hasii.n [#324]



tere mere sapane ab ek ra.ng hai.n [#162]



terii dhuum har kahii.n, tujh saa yaar koii nahii.n [#N9177]



terii yaad dil se, bhulaane chalaa huu.N [#919]



tumane pukaaraa aur ham chale aae [#N8121]



tuu ruup kii rAnI, mai.n choro.n kaa raajaa [#1179]



TuuTe hue khvaabo.n ne, hamako ye sikhaayaa hai [#55]



vafaao.n kaa majabuur daaman bichhaakar [#N8237]



vahaa.n kaun hai teraa, musaafir jaayegaa kahaa.n [#1016]



yaad na jaaye, biite dino.n kii [#56]



ye meraa prema patra pa.Dha kara ke tuma naaraaja naa honaa [#871]



zi.ndagii ek safar hai suhaanaa [#790]



zi.ndagii khvaab hai, thaa hame.n bhii pataa [#N9167]



zindagii khvaab hai, khvaab me.n jhuuTh kyaa, aur bhalaa sach hai kyaa [#554]



zulmii sa.ng aa.Nkh la.Dii, zulmii sa.ng aa.Nkh la.Dii re [#718]

---
This site is maintained by Navin Kabra. Please send comments and suggestions to
The ITRANS Song Book is maintained by Anurag Shankar and a team of volunteers. Please send new songs, corrections etc to .