Songs of Sachin Dev Burman

These indexes are often incomplete and do not represent all the songs in the ITRANS Song Book. In other words, there might be songs in the ISB that should have been in this list, but are not, because of missing information. The listing by Song Titles contains all the songs.


Click on

to get lyrics of the corresponding song in ASCII (fastest), or on

to get the lyrics in Devnagri font (slower). If you have the Xdvng Font then click on the

to get the lyrics in Devnagri font (faster). A

indicates that the corresponding song is not available in the Xdvng font.

Back to Main Index

---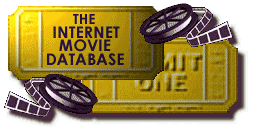 Search the Internet Movie Database for Sachin Dev Burman



aa.Nkho.n me.n kyaa jii, rupahalaa baadal [#196]



aaj madhosh huaa jaae re, meraa man, meraa man, meraa man [#N9210]



aaj sajan mohe a.ng lagaalo, janam safal ho jaaye [#1070]



aan milo aan milo shyaam saa.nvare, aan milo [#133]



aasamaa.N ke niiche, ham aaj apane piichhe [#246]



aaye tum yaad mujhe, gaane lagii har dha.Dakan [#89]



ab ke baras bhej bhiiyako baabul [#N9190]



ab ke sajan saavan me.n [#N8180]



achchhaa jii mai.n haarii, chalo maan jaao naa [#468]



ai dil-e-aavaaraa chal [#1056]



aise to na dekho, ke hamako nashaa ho jaaye [#43]



allaah megh de, paanI de chhaayaa de re raamaa megh de [#585]



apane ho.nTho.n kii ba.nsii banaale mujhe [#1048]



are dekhii zamaane kii yaarii, bichha.De sabhii baariibaarii [#617]



are na na na na na na tobaa tobaa [#N8052]



are yaar merii, tum bhii ho gazab, ghuu.nghaT to zaraa o.Dho [#457]



ba.Dii suunii suunii hai, zi.ndagii ye zi.ndagii [#279]



baabuu samajho ishaare hauran pukaare pam pam pam [#N9142]



bhagavaan do gha.Dii zaraa insaan banake dekh [#74]



cha.Ndaa hai tuu, meraa suuraj hai tuu [#N8089]



chaa.Nd phir nikalaa, magar tum na aaye [#38]



chaa.Nd saa mukha.Daa kyo.n sharmaayaa [#N8138]



chal rii sajanii ab kyaa soche, kajaraa naa baha jaaye rote rote [#502]



chho.D do aa.nchal zamaanaa kyaa kahegaa [#37]



chupake chupake chal rii purava_iiyaa [#1047]



chuu.Dii nahii.n ye meraa [#1202]



dekhii zamaane kii yaarii, bichha.De sabhii baarii-baarii [#N9077]



dekho ruuThaa naa karo, baat nazaro.n kii suno [#451]



dhiire se jaanaa khaTiyan me.n o khaTamal [#1042]



diivaanaa mastaanaa huaa dil, jaane kahaa.N hoke bahaar aaii [#450]



dil aaj shaayar hai, Gam aaj naGamaa hai [#290]



dil kaa bha.nvar kare pukaar, pyaar kaa raag suno [#21]



dil pukaare, aare aare aare, abhii naa jaa mere saathii [#245]



dil se milaa ke dil, pyaar kiijiye, koii suhaanaa iqaraar kIjiye [#736]



din Dhal jaaye haay, raat naa jaay [#422]



dukhii man mere, sun meraa kahanaa [#236]



duniyaa o duniyaa, teraa javaab nahii.n [#707]



Duub gae aakaash ke taare [#N9178]



gaa mere man gaa [#N9130]



gaataa rahe meraa dil, tuu hii merii ma.nzil [#262]



ghaayal hiraNiyaa, mai.n ban-ban Doluu.N [#N9148]



gunagunaa rahe hai.n bha.Nvare, khil rahii hai kalii kalii [#294]



haal kaisaa hai janaab kaa, kyaa khayaal hai aapakaa [#721]



hai apanaa dil to aavaaraa, na jaane kis pe aayegaa [#387]



ham aapakii aa.Nkho.n me.n, is dil ko basaa de.n to [#2]



ham bekhudI me.n tumako pukAre chale gae [#785]



ham chhupe rustam hai.n [#N9140]



ham hai.n raahii pyaar ke, hamase kuchh na boliye [#761]



ho.nTho.n me.n aisii baat mai.n dabaake chalii aaii [#191]



ik ghar banaauu.ngaa, tere ghar ke saamane [#1086]



ik la.Dakii bhiigii-bhaagii sii [#N9144]



jaae.n to jaae.n kahaa.N [#929]



jaane kyaa tuune kahii jaane kyaa maine sunii [#842]



jaane vo kaise log the jinake pyaar ko pyaar milaa [#298]



jab ham chale.n to saath hamaaraa saayaa bhii na de [#N8144]



jalate hai.n jis ke liye, terii aa.Nkho.n ke diye [#140]



jiivan ke safar me.n raahii, milate hai.n bichha.D jaane ko [#235]



jiivan kii bagiyaa mahakegii, lahakegii, chahakegii [#368]



jinhe naaz hai hind par vo kahaa.n hai.n [#804]



jise tuu kabuul kar le vo sadaa kahaa.N se laauu.N [#N8027]



jo mai.n hotaa ek TuuTaa huaa taaraa [#N9093]



jogii jabase tuu aayaa mere dvaare [#N8096]



kaa.NTo.n se khii.nch ke ye aa.Nchal [#302]



kaalii ghaTaa chhaaye moraa jiyaa tarasaaye [#864]



kahii.n bekhayaal hokar yuu.n hii chhuu liyaa kisii ne [#1059]



kaise kahe.n ham pyaar ne hamako kyA kyA khel dikhaaye [#836]



khilate hai.n gul yahaa.N, khilake bikharane ko [#303]



khoyaa-khoyaa chaa.nd, khulaa aasamaa.n [#164]



khvaab ho tum yaa koii haqiikat, kaun ho tum batalaao [#179]



kisane chilaman se maaraa, nazaaraa mujhe [#1000]



koraa kaagaz thaa ye man meraa, likh liyaa naam is pe teraa [#341]



kyaa se kyaa ho gayaa, bevafaa, tere pyaar me.n [#57]



likhaa hai terii aa.Nkho.n me.n, kisakaa afasaanaa [#458]



luuTe koii man kaa nagar ban ke meraa saathii [#304]



maanaa janaab ne pukaaraa nahii.n, kyaa meraa saatha bhii gavaaraa [#808]



mai.n sitaaro.n kaa taraanaa [#338]



maine kasam lii tuune kasam lii nahii.n ho.nge judaa hammm [#801]



matalab jo samajhe mere sa.ndesh kA [#1208]



meghaa chhaae aadhii raat, bairan ban gaI ni.ndiyaa [#854]



meraa antar ek ma.ndir hai teraa [#N9001]



meraa man teraa pyaasaa, meraa man teraa [#151]



meraa raajaa beTaa bUjhe ek pahelii [#1021]



mere saajan hai.n us paar, mai.n man maar, tuu us paar [#311]



mere sapano.n kii rAnii kab aayegii tuu [#340]



miit naa milaa re man kA, koii to milan kaa, karo re upaay [#352]



na mai.n dhan chaahuu.n, na ratan chaahuu.n [#534]



naache man moraa man dhiigadhaa dhiigi dhiigi [#N8031]



nanhii.n kalii sone chalii, havaa dhiire aanaa [#553]



o aajaa pa.nchhii akelaa hai [#1002]



o jaanevaale ho sake to lauT ke aanaa [#129]



o merii o merii o merii sharamiilii aao naa tarasaao naa [#815]



o pa.nchhii pyaare [#N9134]



palako.n ke piichhe se kyaa tumane kah Daalaa phir se to faramaanaa [#544]



phailii huii.n hai.n sapano.n kii baahe.n [#890]



phuulo.n kaa taaro.n kaa, sabakaa kahanaa hai [#318]



phuulo.n ke ra.ng se, dil kii kalam se [#268]



piyaa binaa piyaa binaa, baasiyaa [#417]



piyaa tose nainaa laage re, nainaa laage re, jaane kyaa ho ab aage re [#403]



puuchho naa kaise maine rain bitaai ik pal jaise, ik yug biita [#839]



qusuur aap kaa, huzuur aap kaa [#1261]



ra.Ngiilaa re [#N8068]



raadhaa ne maalaa japI shyaam kii, maine o.DhI chunariyaa tere naam kii [#478]



raat akelI hai, bujh gae diye, aake mere paas, kaano.n me.n mere [#1033]



raat kaa samaa jhuume chandramaa [#N8117]



reshamI ujAlA hai, makhamalI andherA [#1099]



rim jhim ke taraane leke aayii barasaat [#1008]



rulaa ke gayaa sapanaa meraa, baiThii huu.N kab ho saveraa [#473]



ruup teraa, mastaanaa, pyaar meraa diivaanaa [#342]



saa re gaa maa [#1225]



saalaa mai.n to saahab ban gayaa [#N8062]



saathii na koii ma.nzil, diyaa hai na koii mahafil [#163]



sach hue sapane tere [#N9187]



sar jo teraa chakaraaye, yaa dil Duubaa jaaye [#509]



shokhiyo.n me.n gholaa jaaye, phuulo.n kaa shabaab [#1001]



soch ke ye gagan jhuume abhii chaa.Nd nikal aaegaa [#824]



sun mere ba.ndhuu re, sun mere mitavaa [#N9169]



sun rii pavan, pavan purvaiyyaa, mai.n huu.n akelii alabelii [#1019]



tadabiir se biga.Dii huI taqadiir banaa le, taqadiir banaa le [#474]



tere mere milan kii ye rainaa, nayaa koI gul khilaayegii [#249]



tere mere sapane ab ek ra.ng hai.n [#162]



terii bi.ndiyaa re aay hAy sajan bi.ndiyaa le legii terii ni.ndiyaa [#902]



terii dhuum har kahii.n, tujh saa yaar koii nahii.n [#N9177]



terii duniyaa me.n jiine se to behatar hai ki mar jaaye.n [#229]



thA thaI thatha thaI aththathaI thaI thaT [#1072]



Tha.nDii havaae.n laharaake aae.n [#895]



tum jiyo hazaaro.n saal [#N9135]



tum na jaane kis jahaa.N me.n kho gaye [#326]



tuu kahaa.N, ye bataa, is nashiilii raat me.n, jaane naa meraa dil diivaanaa [#388]



vahaa.n kaun hai teraa, musaafir jaayegaa kahaa.n [#1016]



vaqt ne kiyaa, kyaa hasii.n sitam, tum rahe na tum ham rahe na ham [#189]



yaad aa gaI vo nashIlI nigaahe.n, yaaro.n thAm lenA [#711]



ye dil divaanaa hai dil to divaanaa hai [#646]



ye dil, na hotaa bechaaraa, kadam, na hote avaaraa [#371]



ye laal ra.Ng kab mujhe chho.Degaa [#1213]



ye mahalo.n, ye taKto.n, ye taajo.n kii duniyaa [#375]



ye raat, ye chaa.Ndanii phir kahaa.N, sun jaa dil kii #### [#735]



ye raat, ye chaa.Ndanii phir kahaa.N, sun jaa dil kii daastaa.N [#230]

---
This site is maintained by Navin Kabra. Please send comments and suggestions to
The ITRANS Song Book is maintained by Anurag Shankar and a team of volunteers. Please send new songs, corrections etc to .